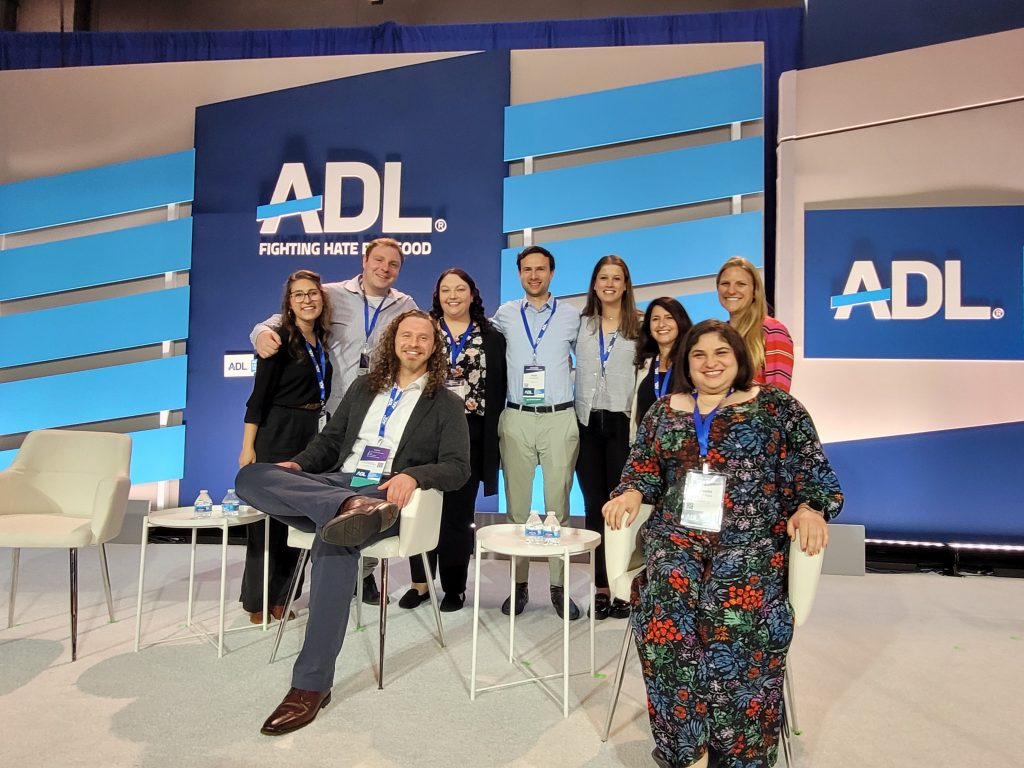 ADL leaders from across the country, including 15 participants from the ADL Mountain States Region, gathered for ADL's National Leadership Summit (NLS) in Washington, D.C. from April 30-May 2.
Participants heard from important global leaders in the fight against antisemitism and hate including White House Domestic Policy Advisor Ambassador Susan Rice, exiled Crown Prince of Iran Reza Pahlavi, CNN Anchor & Chief Political Correspondent Dana Bash, Maryland Governor Wes Moore, U.S. Homeland Security Advisor Dr. Liz Sherwood-Randall, and Special Envoy to Monitor & Combat Antisemitism Deborah Lipstadt.
Israeli President Isaac Herzog shared greetings as did Pennsylvania Governor Josh Shapiro and Rabbi David Wolpe, who will be joining us as ADL's inaugural Rabbinic Fellow. They came together with ADL's professional staff and hundreds of ADL's national and regional leaders to speak out against antisemitism and other forms of hate, and to help find a new way forward.
Videos of these speakers and all of the plenary sessions can be found on ADL's YouTube channel.
NLS participants also fanned across Capitol Hill to meet directly with 53 Senate offices to ask for the expansion of the Nonprofit Security Grant Program, which has provided millions of dollars each year to synagogues, Jewish schools and other nonprofits for much-needed assistance to bolster security against the threat of hate-inspired violence.
Leaders from the ADL Mountain States Region met with the senators or staff members of the following Senate offices:  Senator Michael Bennet (CO), Senator John Hickenlooper (CO) and Senator Ben Ray Lujan (NM).
You can add your voice in this critical year to protect Nonprofit Security Grant funding.