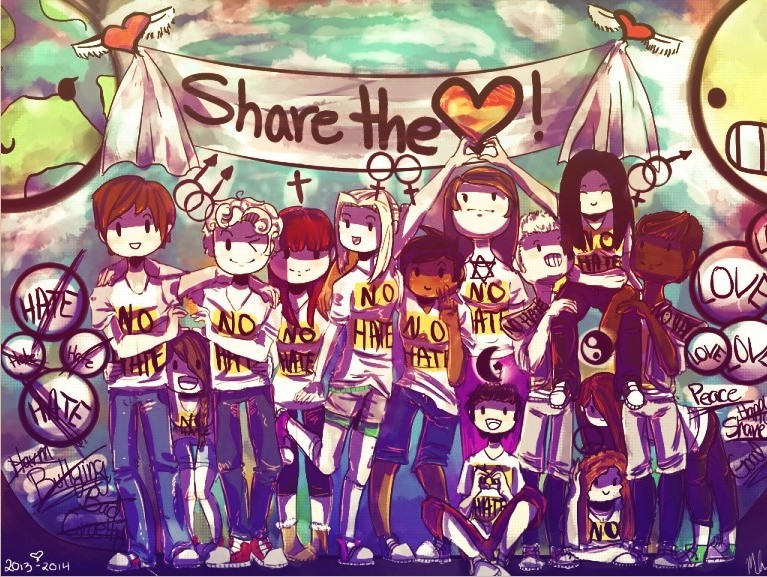 ADL is proud to announce the winners of the No Place for Hate® Imagine A World Without Hate Student Art Contest. Open to the 2013-2014 No Place for Hate schools, elementary, middle and high school students submitted original artwork to convey their vision of a world without prejudice.  Students were asked to create art that illustrated building bridges of understanding between diverse groups of people and that honored diversity, cultural pride and fair treatment for all people.
Nine judges had the challenging task of considering over 50 pieces of art submitted by students attending schools from Durango to Loveland.  The art was judged on its originality, creativity, universality and impact. Student participants shared their vision with explanations of each unique piece.   

Below are the winning submissions:
Congratulations to all the students, their teachers and their families who participated in cultivating a love of art and a commitment to creating a world that is respectful and inclusive for all.