ADL's Student Art Contest for NPFH Schools
2022-2023 NO PLACE FOR HATE® STUDENT ART CONTEST –  Get Inspired! 
ADL is excited for another year filled with insightful artwork from students. The 2022-2023 Art Contest is open to all students in current 2022-2023 No Place for Hate registered schools.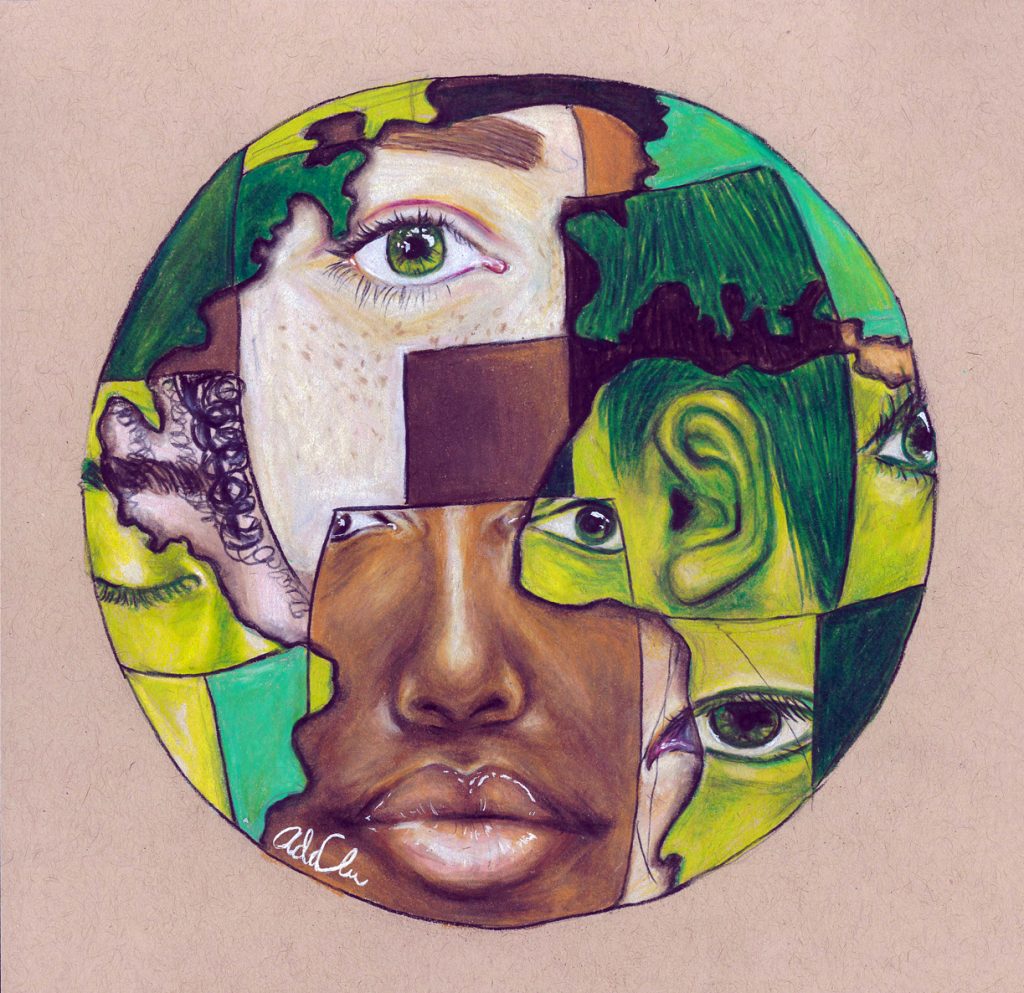 Art provides a wonderful way for students to express themselves and offers a window for our feelings to be expressed in shape and color.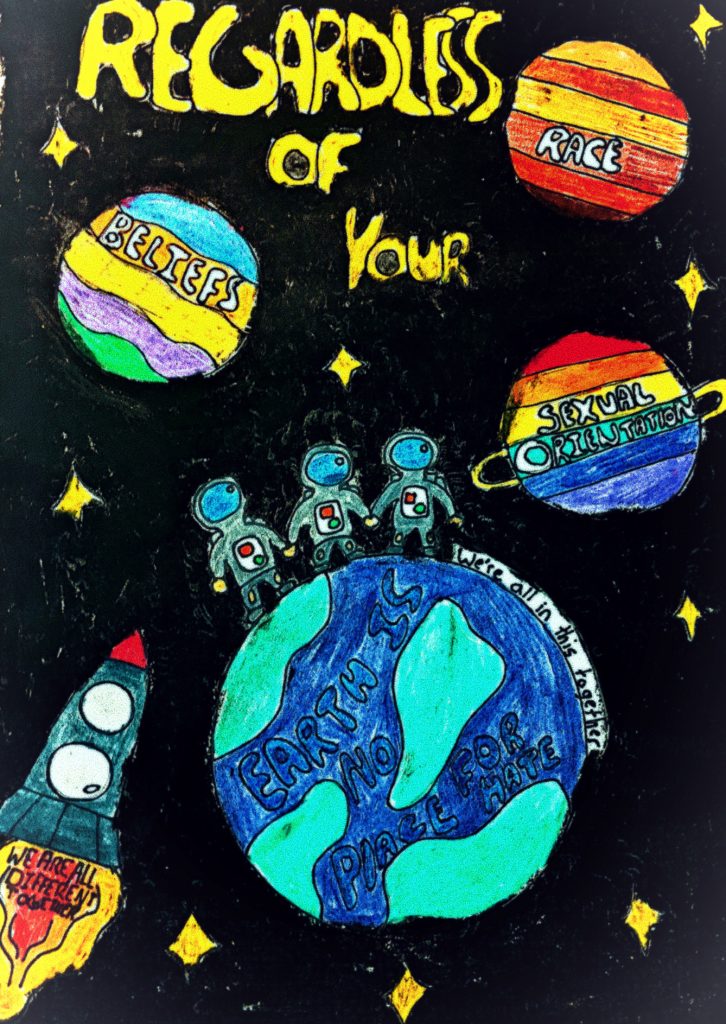 The purpose of this contest is to provide an opportunity for elementary, middle and high school students to submit original 2D artwork to convey their vision of a world without prejudice through art.  The aim is to showcase artists that will inspire ideas, motivate their communities and renew the energy for what we can do to challenge bullying behavior, prejudice and discrimination.
Winner are chosen within four age categories for students to participate in this 2D Art Contest:
Grades K-2 (lower elementary)
Grades 3-5 (upper elementary)
Grades 6-8 (middle school)
Grades  9-12 (high school)
Artists can pick from the sentence themes below, which are the same as last year.
We Build Community?
We Find Common Ground?
Diversity is a Strength?
We Take Action Against Hate?
We Are Different, Together
Art Contest Participation Details:
Check out the 2022-2023 art contest guidelines, especially the new ability to submit work electronically. No matter which theme the artist chooses, see the flier and entry form below.
Click here to download the Art Contest Guidelines
Click here to download Art Contest Entry Form
ONLINE SUBMISSION Options – The entire entry process can now be done ONLINE! We hope this online process will help in reaching all students, families and staff . Simply share the following link with students, staff, administrators, and families: https://form.jotform.com/221814863036152. The form does have a language selection menu on the top-right for folx who would like to view the online form in Spanish.
For Middle and High School students, we encourage you to watch the video Imagine A World Without Hate to prompt your creative ideas for your artwork.  For educators, check out the Educator's Guide, and this website for biographies of those featured in the video:  https://www.adl.org/imagine-a-world-without-hate  
Judges will select which artwork that stood out based on well thought out pieces that clearly address the topic; depth of feeling about the subject; originality, universality and imagination; and expression and style.
To view past year's winners, visit the links below:
Check out ADL's 2021-2022 Art Contest Winners
Check out ADL's 2020-2021 NPFH Student Art Winners
Check out ADL's 2019-2020 Art Contest Winners.
Check out ADL's 2018-2019 Student Art Contest Winners