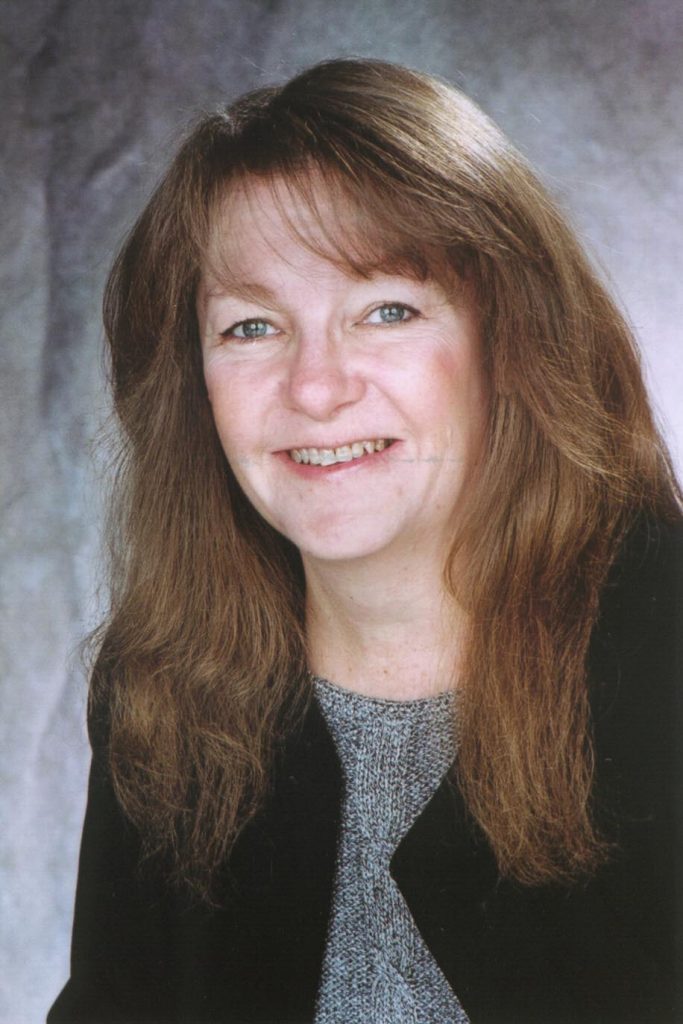 Denver, CO, May 20, 2019 … ADL's Mountain States Region has announced that Elisa Moran was named Regional Board Chair Elect at ADL's annual meeting on May 15.  She will succeed Melinda Quiat following the completion of Quiat's two-year term in 2020.
Elisa has been a valued member of ADL's Regional Board with a deep commitment to ADL for six years. Elisa is a National Commission Member and has chaired several ADL board committees. Elisa and her husband and fellow board member, Gary Kleiman, are generous sponsors of ADL's No Place for Hate® Initiative.
Elisa's ties to social justice run deep. She was raised in the only Jewish family in Seminole, Oklahoma. Her father was elected mayor and immediately integrated the local swimming pool. Her grandmother, living in then-segregated Tulsa, Oklahoma, was prone to get on a city bus and walk to the back to sit or stand with the Black riders. On numerous occasions she was removed from the bus for disturbing the peace. Elisa's brother, a professor at the University of Michigan Law School, has established an Innocence Clinic that has gained acquittals for a number of wrongly incarcerated men and women.
Elisa has been very active in the community. In addition to being on the board of ADL, she has been on the board and in leadership positions with Salus World, an organization dedicated to providing mental health services to needy men and women throughout the world; the Rocky Mountain Chapter of Children's International Summer Villages; The Rocky Mountain Children's Health Foundation; and Rose Women's Organization. Elisa was a 2005 recipient of a Channel 7 "Everyday Hero Award" for her work with Head Start in the Denver area. In her professional life, Elisa focuses her legal practice on civil rights, employment litigation and federal criminal defense.
"Elisa brings a great depth of knowledge and passion for ADL's agenda to her new role as Chair Elect," said Scott L. Levin, ADL Mountain States Regional Director.  "She is truly committed to ADL's mission. We are fortunate to be the beneficiary of her time and energy."
Additionally, twelve community members have been elected to ADL's Regional Board of Directors. The new members are:  Julia Linder Bell, a free-lance writer and former ADL New Mexico board member; Melyssa Feiler; an interior designer and current co-chair of ADL NextGen;  Ben Figa, an attorney with Burns, Figa & Will, P.C.; Zach Frisch, Founder/Owner of Raindrop Partners, which invests in creative, sustainable and affordable housing; Jason Kaplan, Principal at Kaplan Companies, LLC and an entrepreneur in the real estate field; Michael Kaplan, an attorney with Hogan Lovells US LLP; Shane Kleinstein, Director of Investor Relations with Liberty Media Corporation; Andrew Kline, an attorney and  former counselor to Vice President Joe Biden; Jim Miller, President & CEO of Miller Global Properties; Erin Nave, an attorney at Fox Rothschild LLP; Gregory Rosenblum, Senior Vice President, Director of Fiduciary Trust and Investment Management Compliance at BOK Financial and Ashly Wolf, Co-Executive Director of The Melvin and Elaine Wolf Foundation and the founder of Femme Rising.
"We are thrilled to welcome these new members of the Board, each of whom brings considerable skills, experience and talent to ADL." said Levin.