Register NOW for ADL's If Not Now, When? Virtrual Award Reception
November 12, 2020 @ 5:30 pm

-

6:30 pm

Free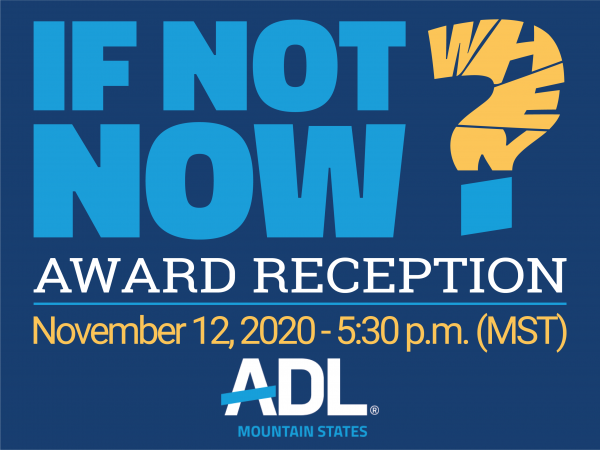 Support ADL Mountain States from the Best Seat in the House—Yours!  
Join ADL supporters in Colorado, New Mexico and Wyoming from the safety and comfort of your own home to support ADL's work. With a salute to our past, we will build hope for the future.  
On Thursday, November 12, starting at 5:30pm, ADL Mountain States will host its virtual If Not Now, When? Award Reception and present Sheldon (Shelly) Steinhauser with ADL's Lifetime Achievement Award for his lifelong commitment to civil rights advocacy and leadership to ADL's mission.  
Shelly is no stranger to "fighting the good fight." In March of 1965, the late John Lewis and many others were badly beaten on "Bloody Sunday" as they tried to cross the Edmund Pettus bridge out of Selma. Shelly Steinhauser was among those who answered Rev. Martin Luther King, Jr.'s call for people of all creeds, colors and religions to march with him two weeks later into Montgomery. 
To learn more about our honoree, Shelly Steinhauser, click here.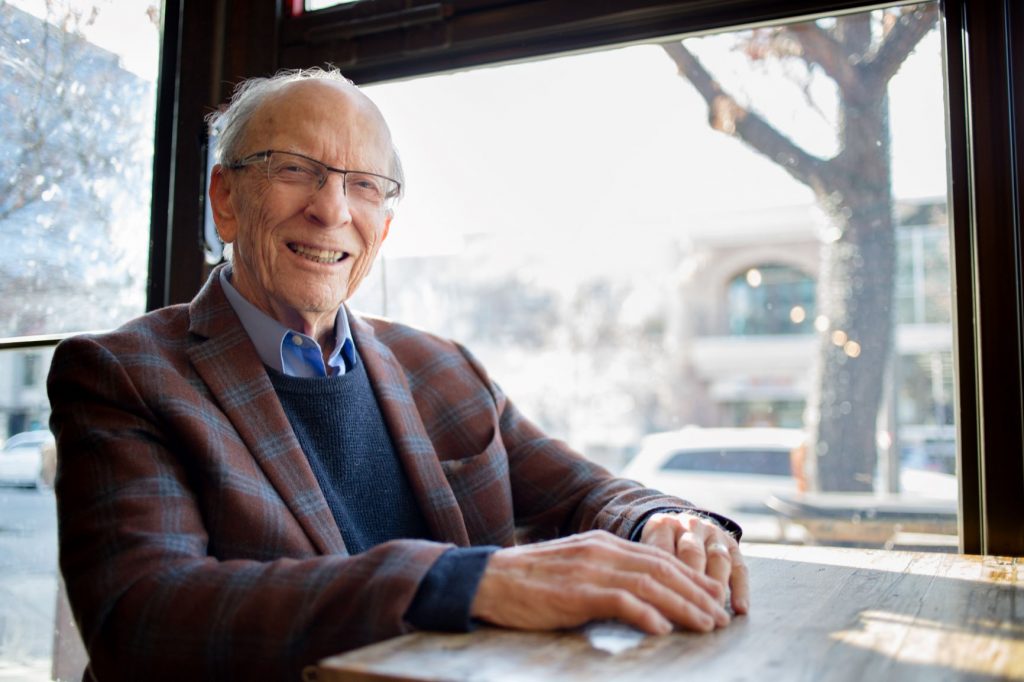 This FREE Award Reception includes remarks from local and ADL leadership, inspiring remarks from Shelly and musicianship from local talent. 
To REGISTER for this event, click here. (Registration deadline: Monday, November 9) 
Consider supporting this occasion and ADL's work with a donation or becoming a sponsor!  Sponsorship benefits for this event include bundled benefits for the national ADL in Concert Against Hate on Sunday, December 6, 2020.  
Because ADL prioritizes the well-being of our supporters and attendees of our events (in-person or virtual), for security purposes, all individuals planning to attend this event MUST register in advance.  
Questions about this event? Please contact Michael Rudnick (mrudnick@adl.org) and Jordan Alvillar (jalvillar@adl.org).  
We are deeply grateful to our sponsors who have helped make this event possible (as of October 16, 2020): 
Defender: 
The Curtiss-Lusher Family 
Advocate: 
Jeffrey Bain & Rabbi Anat Moskowitz 
Bender West Foundation 
Peggy Goldman 
Ibex Investors 
Gary Kleiman & Elisa Moran 
MDC/Richmond American Homes 
Cheri & Alan Rubin 
The Staenberg Family Foundation 
Ambassador: 
BNY Mellon Wealth Management 
The Chotin Foundation 
Congregation Beth Evergreen
Erica & Elliott Farber 
Celeste Grynberg 
Rachel Grynberg
JEWISHcolorado 
Roberta N. Quiat 
Richard & Edward Robinson 
Shelly & Jan Steinhauser 
Strear Family Foundation, Inc. 
Ally: 
Jeremy Abelson 
All Packaging Company 
Barry & Thorey Goldstein 
Burg Simpson Eldredge Hersh & Jardine, P.C.
Foster Graham Milstein & Calisher, LLP
Gary & Joyce Lozow 
Gary & Teresa Yourtz 
Western Educational Equity Assistance Center  
Supporter: 
Douglas Antonoff  
Mark & Patty Arlen 
Larry & Marilyn Atler  
Edward & Marlin Barad 
Howard & Jackie Bellowe
Elaine & Stephen Berman 
John Chanin & Holly Stein Sollod  
Steve & Patti Coffin
Craig Fleishman
Lola Farber Grueskin & Mark Grueskin 
Joanne Kleinstein
Ceci Lowinger  
Jim & Wendy Miller 
Gareth Heyman & Betsy Mordecai Heyman
Rob & Kathy Klugman 
Neil & Barbara Oberfeld  
Jerry & Marilyn Pinsker  
Essie Perlmutter & the Dansky Family