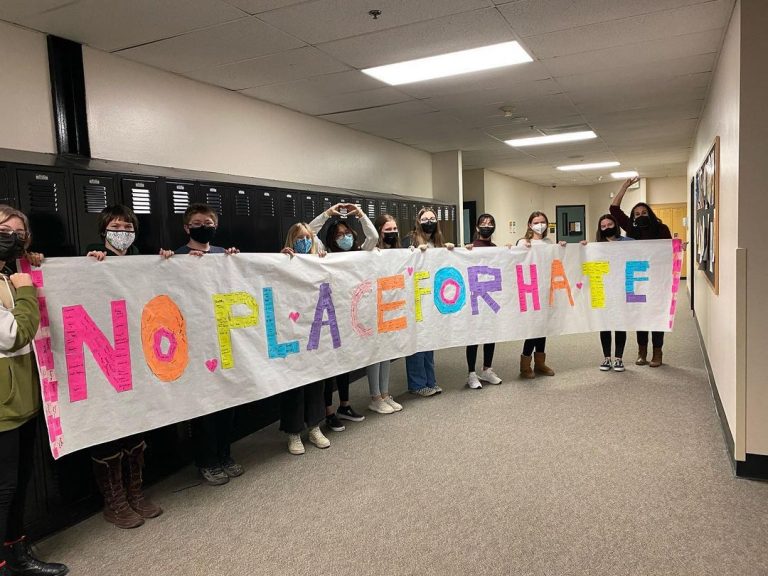 For many of you in the Mountain States Region, the school year has already begun. Have the best year ever with resources from ADL!
Religious Accommodations for the Jewish High Holy Days
As a long-time religious freedom advocate for all Americans, ADL believes that Jews should not have to choose between observing the High Holidays and their school or work obligations. Accommodating those who observe is not only the right thing for schools and employers to do, it is often legally required whether you are physically in a classroom or workplace or connecting virtually due to the pandemic.
This year:

Rosh Hashanah:  Begins on Sunday, September 25 at sundown and ends at sundown on Tuesday, September 27.
Yom Kippur:  Begins on Tuesday, October 4 at sundown and ends at sundown on Wednesday, October 5.

To inform and empower you, ADL has also issued School & Workplace Accommodations for the Jewish High Holidays: Know Your Rights and Obligations.
Our next Author Read Aloud program with award-winning author and illustrator Duncan Tonatiuh will take place on Wednesday, September 28 at 2:00 PM MT. Learn more and register here.   To learn more about Duncan Tonatiuh, please check out his website and the Abrams Books website. Our webinar series, called Changing the World One Word at a Time, features prominent children's book authors. We are excited to add Duncan Tonatiuh to this wonderful group of authors.
ADL's Calendar of Observances for 2023 is now posted online. Educators and broader audiences can use this calendar to increase their awareness and sensitivity about religious holidays, observances as well as ethnic and cultural festivities that may affect students, colleagues and neighbors in your community.
Two more Back-to-School Resources!
ADL has you covered with resources for teachers, students and families. Here are two just for the start of the school year, but you can find much more at www.adl.org/education.