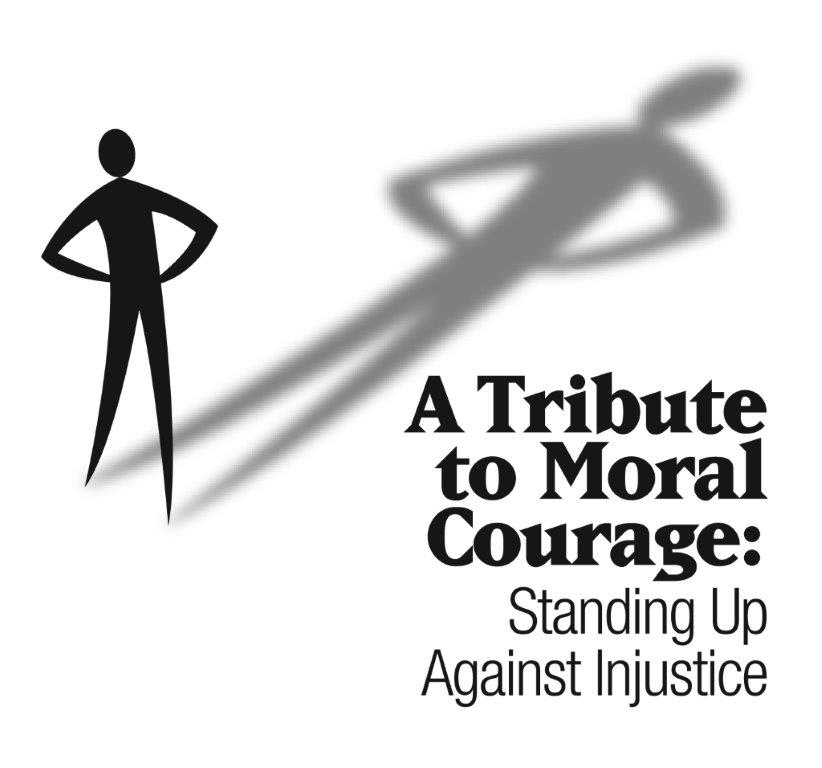 The 2020 A Tribute to Moral Courage: Standing Up Against Injustice, Essay Contest is ready for another round of remarkable essays and personal stories. The Mountain States Regional Office of ADL is proud to offer this opportunity to all 7th – 12th grade students across our region, Colorado, New Mexico & Wyoming. In 2019, we received close to 300 essays and through the generosity of an anonymous donor, we can't wait  to be inspired by students' writing and research. Deadline for submissions is March 13, 2020 – Let's get writing!
ADL's A Tribute to Moral Courage: Standing Up Against Injustice uses the Holocaust as a backdrop, 7th – 12th grade students are encouraged to recognize those individuals throughout history who took a strong stand on a specific issue based on their personal beliefs or convictions, regardless of the danger or threat to their personal safety. Not only will students write about how that person's moral courage has an impact on the world, but also and perhaps most importantly, how those actions have influenced their own lives today.
Writers must be Colorado, New Mexico or Wyoming students in grades 7-12. Monetary awards will be granted to the top three winners in two divisions: Division 1 – students in grades 7-9 and Division 2 – students in grades 10-12.
Essay Submission DEADLINE – March 13, 2020  
NOTE to TEACHERS: Encourage your students to select someone that connects with their personal stories and backgrounds. If used as a classroom assignment, this essay meets several Colorado, New Mexico and Wyoming State Standards in Reading, Writing and Social Studies:
RH 11-12.7, requiring students to Integrate and evaluate multiple sources of information presented in diverse formats and media in order to address a question or solve a problem.
RH 9-10.9, requiring students to compare and contrast treatments of the same topic in several primary and secondary sources.
RH 6-8.10, requiring students to be able to read and comprehend history/social studies texts, independently and proficiently.
W.7, Conduct short as well as more sustained research projects based on focused questions, demonstrating understanding of the subject under investigation.
Essay Contest Rules & Guidelines: Essay Submission DEADLINE – March 13, 2020
For full essay contest details, click here: Essay Contest FULL Rules & Guidelines – 2020
Download the brochure here: Essay Pamphlet 2020
Download the forms here: Student Essay Application Form  & Student Essay Reflection Sheet
AWARDS PRESENTED on April 23, 2020 at ADL's Governor's Holocaust Remembrance Program
Follow this link to read the 2019 Winning Essays
Division II – 10-12th Grade                                                  Division I – 7-9th grade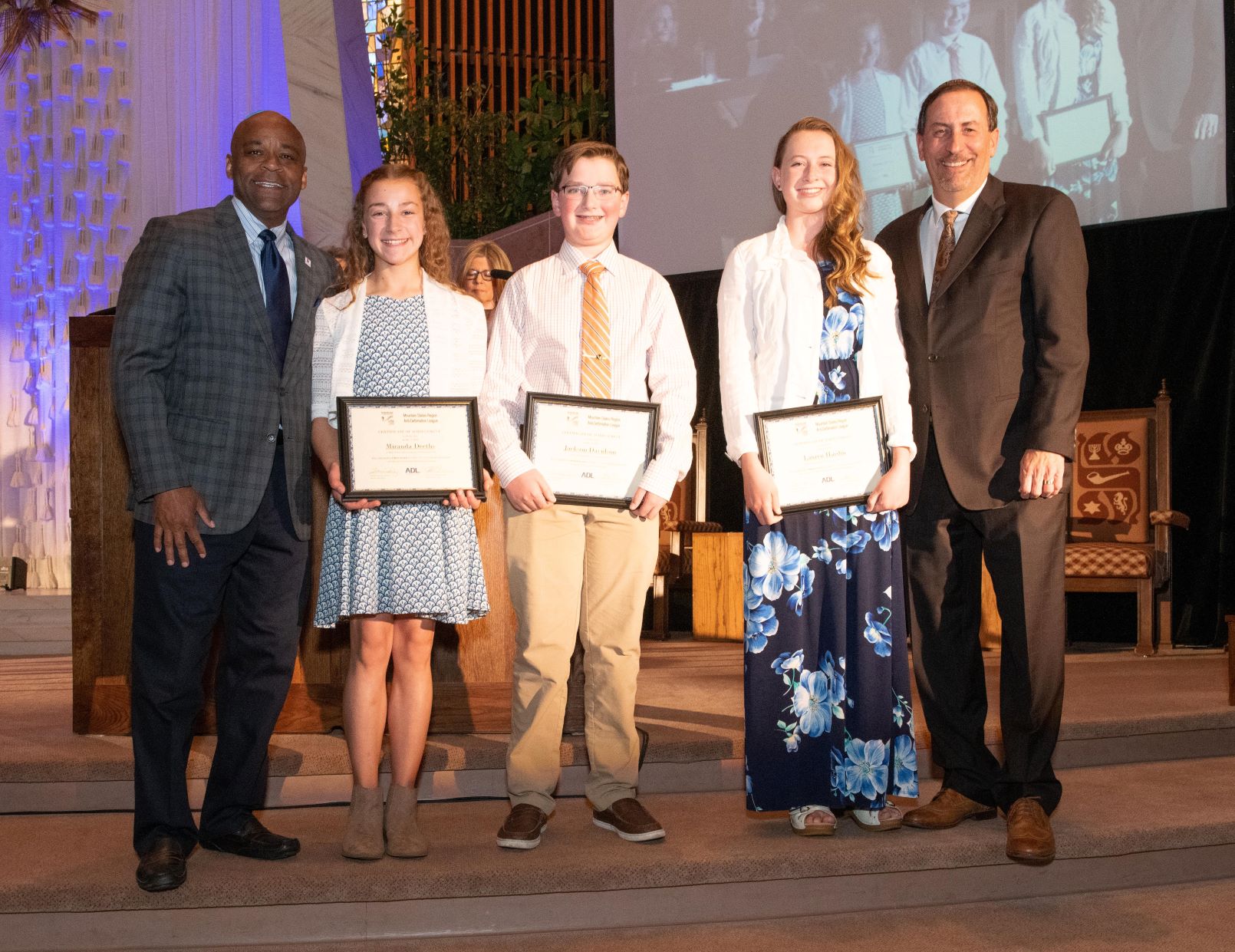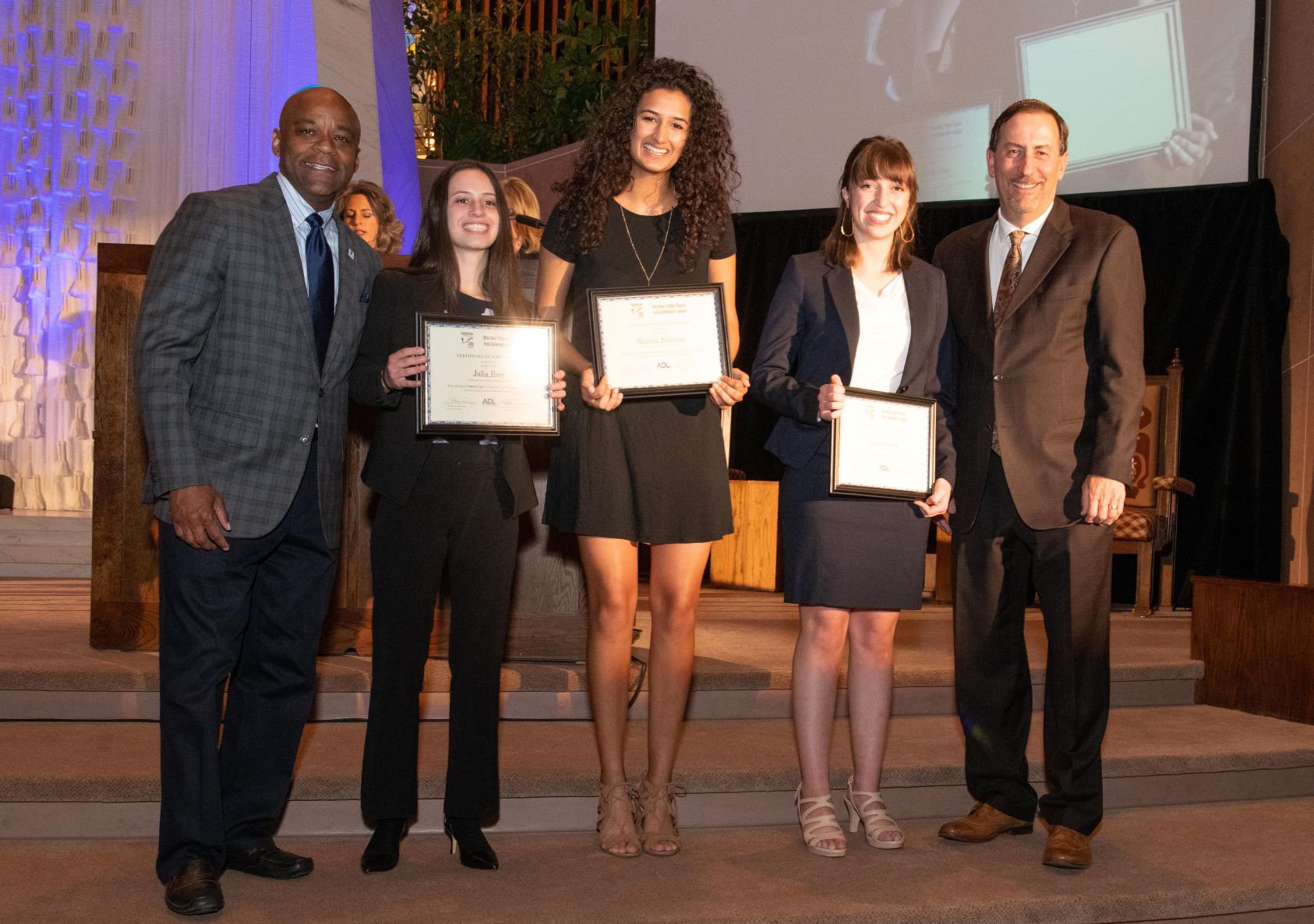 Follow this link to read the 2018 Winning Essays
Follow this link to read 2017 Winning Essays
Follow this link to read essays: 2016 Winning Essays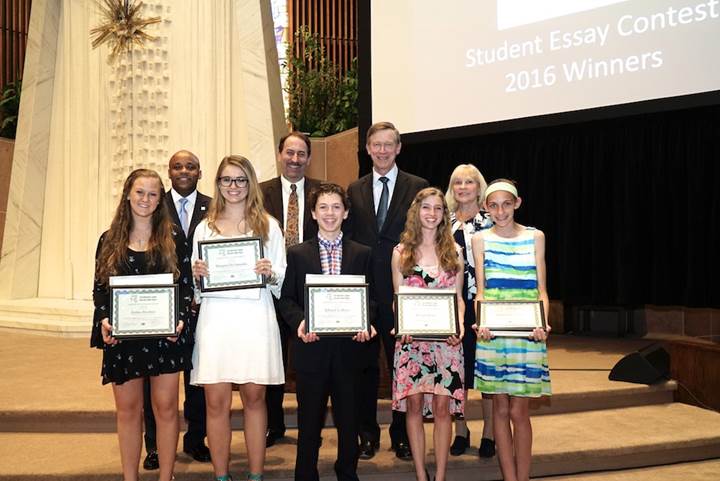 Follow this link to read essays: 2015 Winning Essays