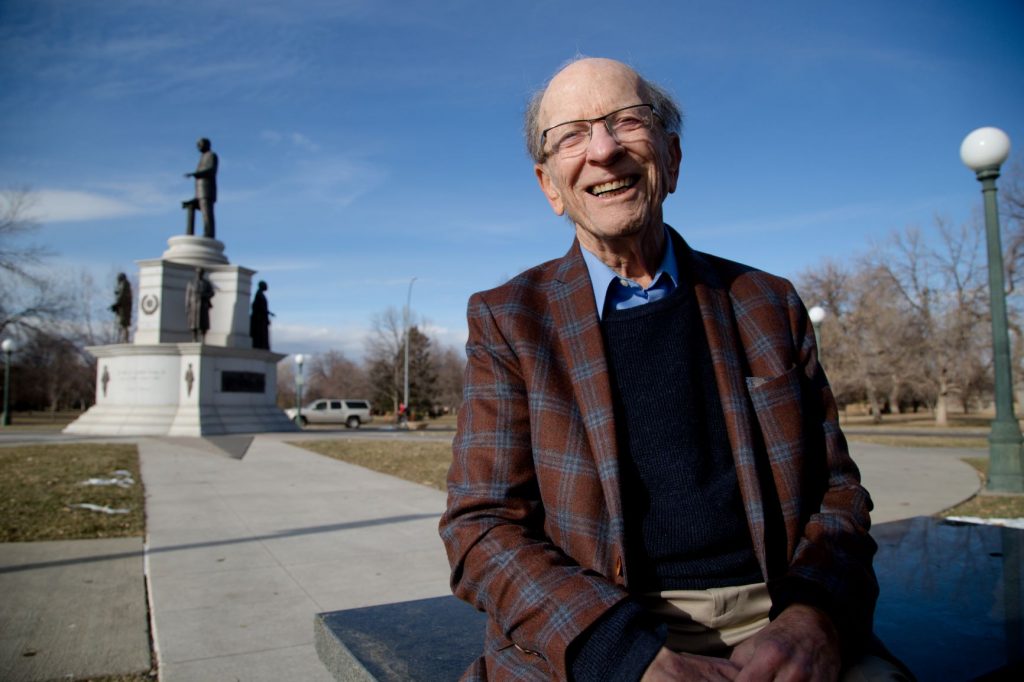 On November 12 the community gathered online to celebrate the work of ADL and honor Sheldon (Shelly) Steinhauser with its Lifetime Achievement Award. Attendees were rewarded with a myriad of uplifting moments, including special comments from ADL CEO Jonathan Greenblatt and Denver Mayor Michael B. Hancock.
Board member Cheri Rubin put her creativity and vision to work, recruiting a trio of musicians from a collaboration between Zion Temple Church and Congregation Beth Evergreen, who paid tribute to Shelly through the apt medium of gospel music. This trio performed gospel standards uniquely arranged to fit the occasion. Musician Francesca Rubin also surprised Shelly with a beautiful musical rendition of Hillel's famous quotation.
ADL Regional Board Chair Elisa Moran, Immediate Past Chair Melinda Quiat and Regional Director Scott Levin provided insightful remarks and ADL Development Committee co-chairs John Chanin, Sheryl Feiler, Alan Frosh and David Hauptman introduced the various program segments. The evening's honoree, Shelly Steinhauser, reflected wisdom, grace and humor in his acceptance remarks.
Special thanks go to ADL Regional Board Member Susan Brody and ADL Associate Education Director Dan Cohen, both of whose work was instrumental in assembling and presenting the video production for the event.
For those that still want to honor Shelly Steinhauser or otherwise support the work of ADL, please click here. To watch the video from the program, please click here.