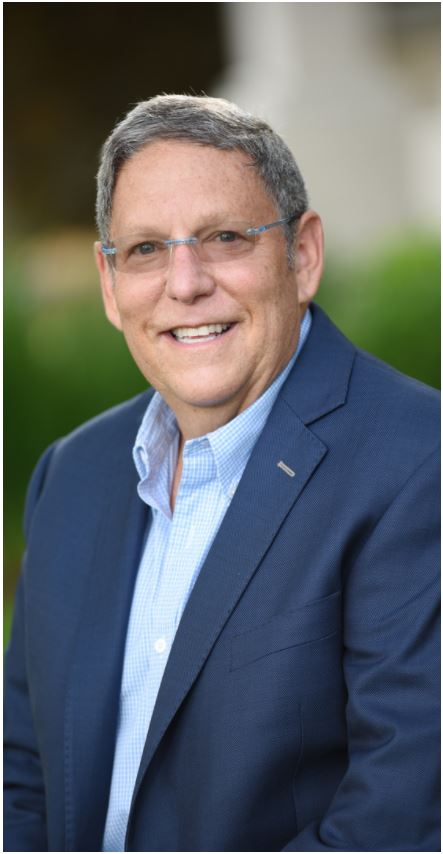 Jimmy Miller, CEO and President of Miller Global Properties, has been part of the ADL community and has served on the Mountain States Regional Board many times over the past 40 years. Learn about what – and who – inspires Jimmy and motivates him in turn to support ADL.
ADL: What motivated you to join the ADL Mountain States Regional Board, and why do you support ADL?
Jim Miller: Going back 40 years, I had started working with my dad and becoming more involved in the Denver community and wanted to find ways to give back. My grandfather, Charles Rosenbaum, the first Jewish judge in Colorado and a wonderful man, had always told me that if you're going to get involved, it should be in Jewish causes. There are lots of people who will get involved in other things, but only Jews will support Jewish causes. I asked around and got intrigued by the work of ADL. Shelly Steinhauser, who was then Regional Director, embraced me wholeheartedly, recruited me to the Board, and involved me as much as I wanted. I was 25 when I first joined the ADL board, and Shelly was the only community leader who was willing to involve someone so young in a serious way.
I've been on the ADL board and others over the years. This might be my fourth or fifth stint on the ADL board. I did a few things for ADL before rejoining the board; I've been a donor for 40+ years and it's been substantive. I don't think I've missed a year. Three years ago, when I found out Scott Levin had taken over as Regional Director, I figured that since I had some time again that I'd like to rejoin the board. Scott and I were childhood friends and were on the tennis team together; for a year, I drove him to Thomas Jefferson High School every day since I'm a year older and got my license first.
I've seen ADL evolve and change in a very positive way with the times. It is still primarily a Jewish organization. Antisemitism is something we still unfortunately deal with on a day-to-day basis and something that we need to strive hard to wipe out or reduce – I don't think it will ever be eliminated. But I love the fact that ADL works hard to fight for rights, privileges and equal opportunities for any minority group – be it defined by race, religion, sexual orientation, etc. ADL's role now is more vital than it ever has been, especially given the previous administration and the prejudice that has been allowed to flourish. If you look at discrimination against Asian Americans, the LGBTQ community, Blacks and Latinos, etc. – it's significant. Over the years, I've become very sensitive to the plight of the persecuted, and so the whole idea of ADL is near and dear to my heart.
ADL: Who are some of the people that have served as role models for you, both in the area of social justice and generally?
Jim Miller: Our family has always had a commitment to giving back. Both my mom and dad – Louann and Micky Miller – are very generous and involved, particularly in the Jewish community. My mom was the very first volunteer at Denver Hospice. My parents instilled in me and my siblings an obligation and responsibility to take care of others. They taught us to recognize how privileged we are and to recognize that we have this obligation to give back to our community and our society to try to make the world a better place. All of my grandparents, but especially my mother's father – Judge Charles Rosenbaum – instilled that in us. He was a real role model to me, and he had a big influence on me. He passed away when I was 16. He was fairly involved in ADL in its early days in Colorado, so it's nice to carry on his legacy. I'm hoping some of my children do the same as they get older.
ADL: What is your advice for people who are committed to positive change?
Jim Miller: Get involved! Give both your time and your dollars as much as you can to the extent that you can. Giving your time is just as or even more important than giving money. You can help to make change. Even though it might seem it's a futile effort, you clearly can make a difference, especially as you get involved in groups that have some clout. A single person does have an impact on a larger group and on the community and even the country. Do it when you're young, don't hesitate. Do it with a smile on your face and a pounding in your heart of wanting to get something done and accomplished. Give it your all.