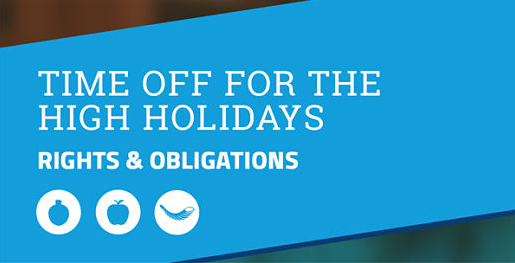 As a long-time religious freedom advocate for all Americans, ADL believes that Jews should not have to choose between observing the High Holidays and their school or work obligations. Accommodating those who observe is not only the right thing for schools and employers to do, it is often legally required whether you are physically in a classroom or workplace or connecting virtually due to the pandemic.
This year:
Rosh Hashanah:  Begins on Sunday, September 25 at sundown and ends at sundown on Tuesday, September 27.
Yom Kippur:  Begins on Tuesday, October 4 at sundown and ends at sundown on Wednesday, October 5.
To inform and empower you, ADL has also issued School & Workplace Accommodations for the Jewish High Holidays: Know Your Rights and Obligations.