Seven skilled student writers rose to the top of 275 essays submitted from Colorado, New Mexico and Wyoming to ADL's 2019 student Essay Contest A Tribute to Moral Courage: Standing Up Against Injustice. Twenty-four judges were challenged to choose six winning essays and for the first time, they had a tie in one of the winning positions, because there were just too many great writers! These student essay winners not only found examples of ordinary people that made extraordinary choices demonstrating moral courage, they were also able to make the personal connection of how the past might shape their own choices in the present and the future.  ADL was proud to recognize all seven student winners, their families and teachers, at the 38th Annual Governor's Holocaust Remembrance Program on May 2, 2019.
Each student used the Holocaust as context to better understand moral courage and then chose an individual who demonstrated moral courage from history and detailed how that person's actions has influenced them today. The winning essays are below and include stories individuals in the past and some from today, such as Iqbal Masih, a child labor welfare advocate from Pakistan, Olympic gymnast Aly Raisman, an activist from the late 1800's, Belva Lockwood, and those deemed the Righteous – Miep Gies, Carl Lutz and Dimitar Peshev were also included in this year's winning essays.
Students received their awards from Denver's Mayor Michael Hancock, ADL Regional Director Scott L. Levin.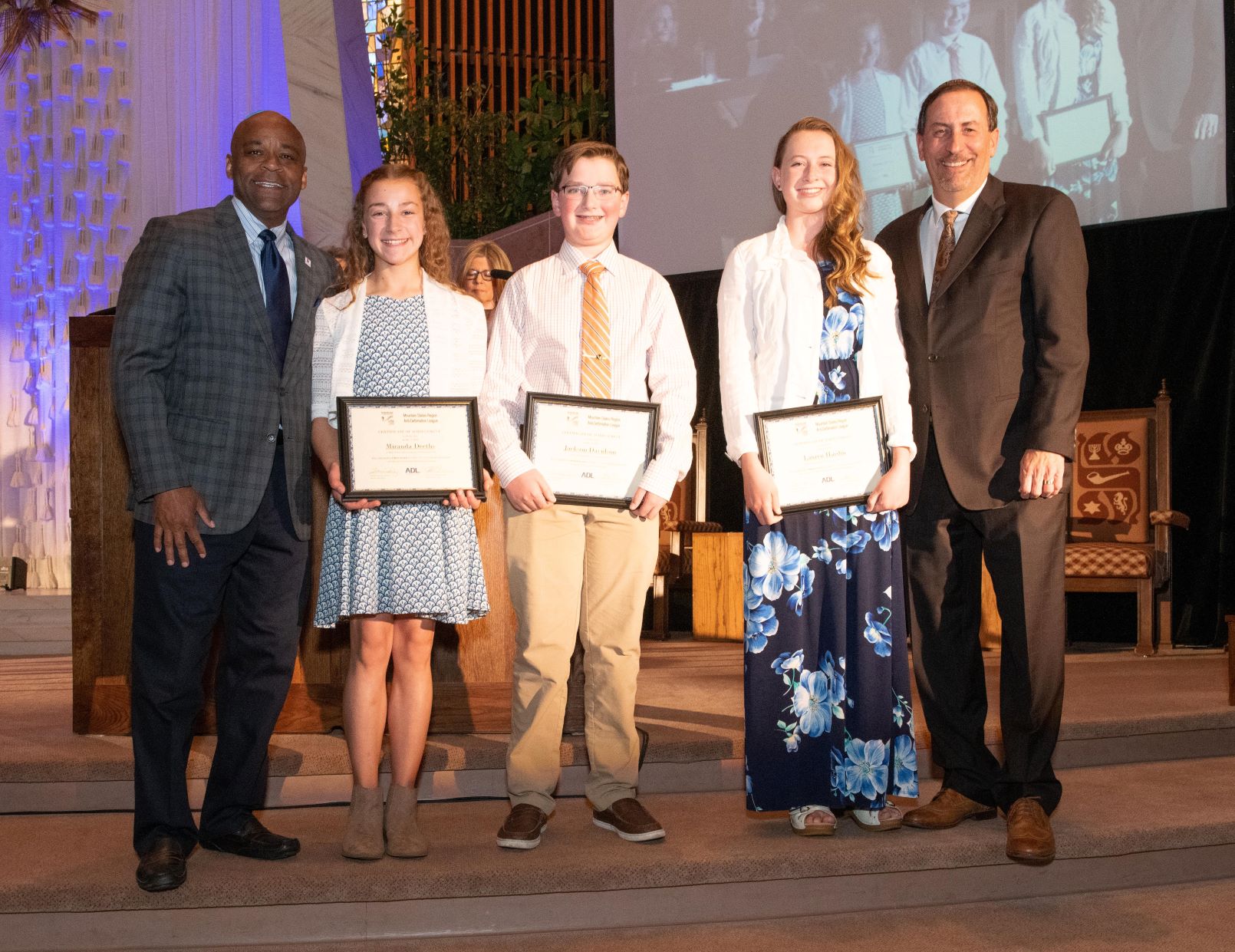 Division I – 7-9th Grade
First Place: Miranda D., Holy Family Catholic School, Grand Junction, CO
Essay Title: The Statement of Silence
Second Place: Jackson D., West Jefferson Middle School, Conifer, CO
Essay Title:  Still A Child
TIE for Third Place:
Danell H., Holy Family Catholic School, Grand Junction, CO
Essay Title: Righteous Among the Nations
and
Lauren H., Holy Family Catholic School, Grand Junction, CO
Essay Title: Small Acts Can Make A Big Difference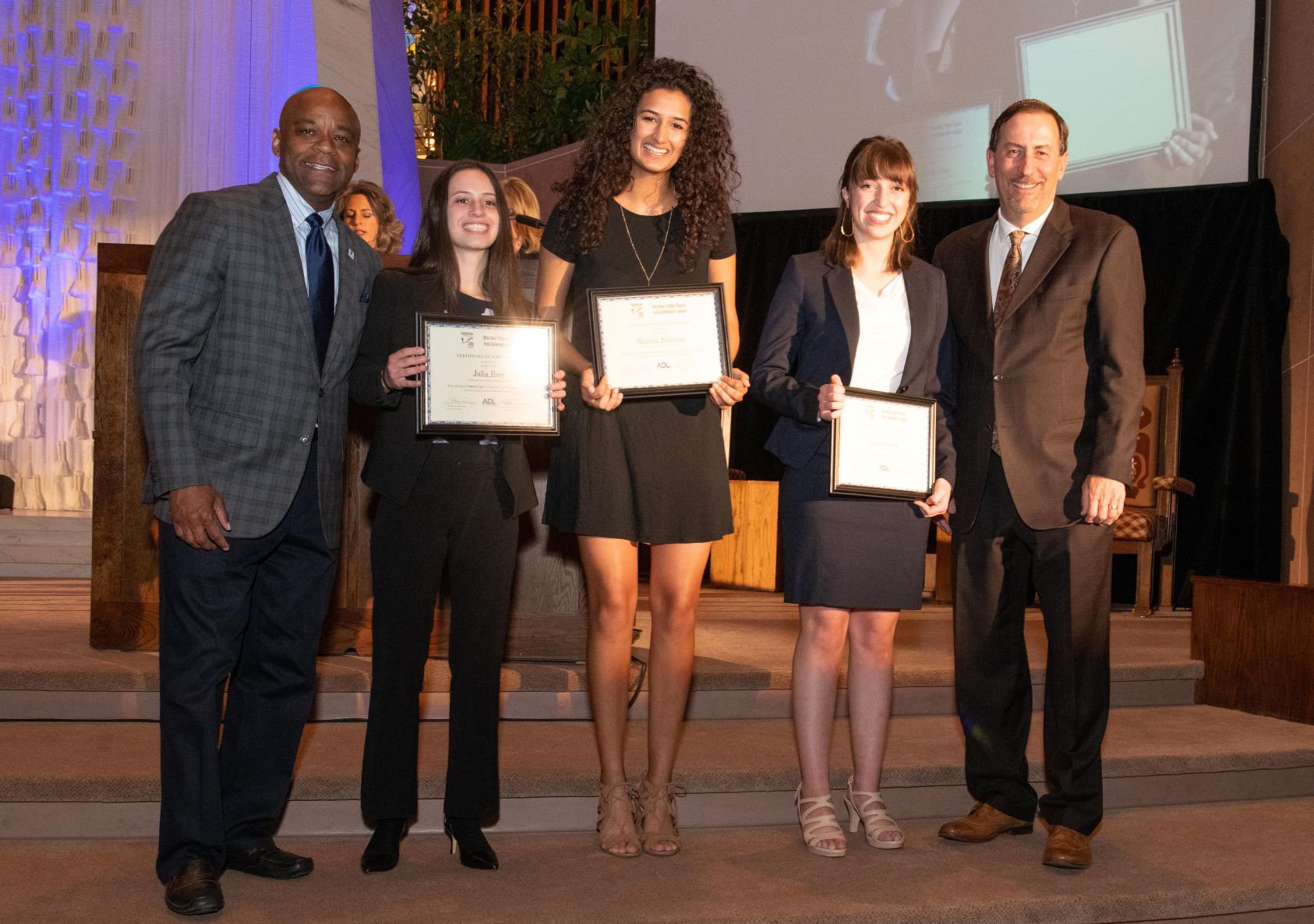 Division II – 10-12th Grade
First Place: Julia R, Albuquerque Academy, Albuquerque, CO
Essay Title: It Only Takes One Person
Second Place: Renesa K., Peak to Peak Charter School, Lafayette, CO
Essay Title:   A World Changed in 10 Seconds
Third Place: Lily D., Peak to Peak Charter School, Lafayette, CO
Essay Title:  Belva Lockwood: A Crack in the Glass