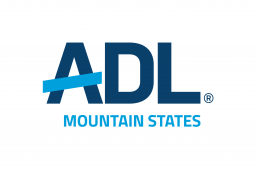 Denver, CO, February 21, 2023 … The Anti-Defamation League Mountain States Region has received reports of antisemitic flyers distributed today on the University of Denver campus. The flyer distribution comes a week after three antisemitic vandalism incidents on campus.
ADL Mountain States Regional Director Scott Levin issued the following statement:
"The reported distribution of antisemitic flyers on the University of Denver campus is despicable, especially after three terrible antisemitic vandalism incidents reported on campus just a week ago. The flyers blatantly demonize Judaism and Jews, and in doing so, fuel antisemitism and cause harm to Jewish students, faculty, staff, and other campus community members. ADL condemns the distribution of these flyers and is actively working with Hillel, Chabad and DU officials to respond to this alarming antisemitism on campus. All students deserve a safe and inclusive place to learn and study. Antisemitism has no place on the University of Denver campus, or any campus."
Antisemitic incidents are on the rise in Colorado. ADL recorded 92 incidents of anti-Jewish assault, harassment and vandalism in Colorado according to ADL's most recent Audit of Antisemitic Incidents. Colorado ranked eighth in total number of reported antisemitic incidents in 2021, which is a 53 percent increase over the prior year and the highest number in more than a decade.
ADL is a leading anti-hate organization. Founded in 1913 in response to an escalating climate of antisemitism and bigotry, its timeless mission is to protect the Jewish people and to secure justice and fair treatment for all. Today, ADL continues to fight all forms of hate with the same vigor and passion. ADL is the first call when acts of antisemitism occur. A global leader in exposing extremism, delivering anti-bias education and fighting hate online, ADL's ultimate goal is a world in which no group or individual suffers from bias, discrimination or hate. ADL's Mountain States Region covers Colorado, New Mexico and Wyoming. More at https://mountainstates.adl.org/.
# # #