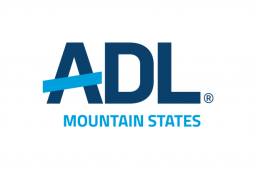 Denver, CO, August 5, 2022 … The Anti-Defamation League (ADL) Mountain States Region expressed grief and deep concern over reports that three separate murders of Muslim men in Albuquerque could be related, according to multiple media reports and law enforcement officials.  
"We are outraged and appalled by reports that three murders of Albuquerque Muslim men may be related and may point to a specific targeting of the victims because of their faith," said Scott Levin, Regional Director, ADL Mountain States Region. "It is abhorrent that anyone would be attacked simply because of who they are, and we express our deep concern and support to the Muslim community of New Mexico. We thank members of law enforcement for investigating and taking the matter seriously, and we strongly encourage prosecutors to pursue hate crime charges if the evidence shows that the murders were committed because of the victims' Muslim identity."  
According to the FBI, religion-based hate crimes reached a historically high level in 2020, the most recent year for which statistics are available, with Muslims being the second highest target of religion-based hate crimes across the country.  
Bias-motivated incidents can be reported to ADL online at www.adl.org/report.  
ADL is a leading anti-hate organization. Founded in 1913 in response to an escalating climate of antisemitism and bigotry, its timeless mission is to protect the Jewish people and to secure justice and fair treatment for all. Today, ADL continues to fight all forms of hate with the same vigor and passion. ADL is the first call when acts of antisemitism occur. A global leader in exposing extremism, delivering anti-bias education and fighting hate online, ADL's ultimate goal is a world in which no group or individual suffers from bias, discrimination or hate. ADL's Mountain States Region covers Colorado, New Mexico and Wyoming. More at https://mountainstates.adl.org/. 
# # #