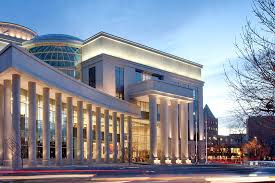 Denver, CO, December 10, 2014…The Anti-Defamation League (ADL) joined a coalition in filing an amicus curiae (friend of the court) brief in opposition to the proposed Douglas County School District school voucher program that was heard today before the Colorado Supreme Court. The coalition argued that the voucher program diverts tax dollars from public schools to private religious schools, violating the critical boundaries between religion and government established in the Colorado Constitution.
"Public schools and Colorado taxpayers are not the only ones harmed by this voucher program," said Scott L. Levin, ADL Mountain States Regional Director. "Schools that accept vouchers can also anticipate greater government oversight and potential entanglement.  So despite the proponents' claims to the contrary, the voucher program threatens religious freedom."
ADL joined the Baptist Joint Committee for Religious Liberty, Central Conference of American Rabbis, Equal Partners in Faith, Hindu American Foundation and five other civil rights and religious freedom organizations in filing the brief, which was primarily authored by Mayer Brown LLP.
ADL is a 101-year old civil rights organization that combats discrimination, advocates for the equal rights of all, and supports a strict adherence to the separation of church and state in order to preserve religious freedom.
The Anti-Defamation League, founded in 1913, is the world's leading organization fighting anti-Semitism through programs and services that counteract hatred, prejudice and bigotry.
###