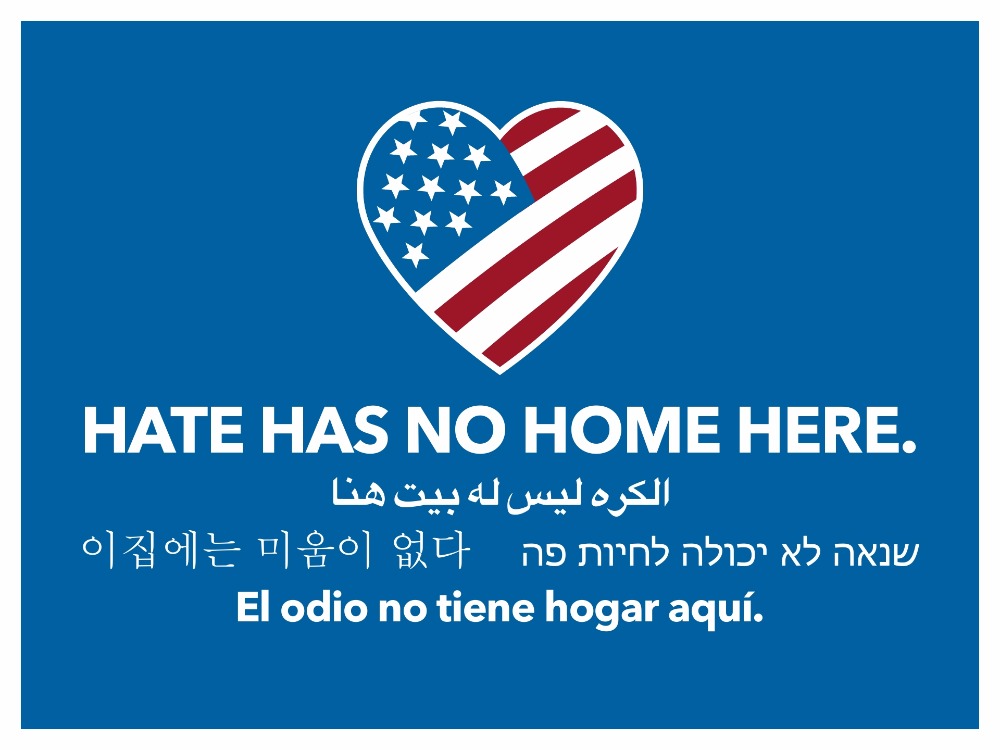 A Letter from ADL Mountain States Regional Director Scott Levin
Friends,
We should all feel safe in our houses of worship. It doesn't matter if you are in a Sikh Temple in Wisconsin, the Mother Emanuel Church in South Carolina or the Tree of Life Synagogue in Pennsylvania. On Thursday night, we learned about shootings at two mosques in Christchurch, New Zealand. A world away, but the pain is felt by all of us everywhere. We extend our sympathies to our Muslim brothers and sisters.
Since Thursday, several activities have been undertaken by ADL's Mountain States Region regarding the horrific shootings in Christchruch, New Zealand. Upon learning of the massacre on Thursday night, I immediately made contact and offered to be a resource to the Muslim community. I reached out to our friend Qusair Mohamedbhai, General Counsel to the Colorado Muslim Society and multiple other mosques in Colorado. I offered our condolences and to assist in any way that his community thought appropriate.
As you will remember, ADL recently had the privilege of honoring Qusair at our recent Civil Rights Awards Reception. You will also recall that when the Jewish community was in need of support following the massacre at the Tree of Life Synagogue, Qusair brought several members of the Muslim community and spoke at the vigil we helped plan at Temple Emanuel.
On Friday morning, before the Muslim community decided to hold a community gathering on Saturday evening, I discussed with Qusair that a number of people from the Jewish community would like to come to Masjid Abu Bakr, the mosque at the Colorado Muslim Society, as a visible sign of support and protection. With very little notice, about 75 community members attended noontime prayers at the mosque and acted as greeters with signs of support outside the men's and women's entrances.
On Saturday night, many members of the ADL family and the community attended a large community vigil at the Colorado Muslim Society. We heard speeches from Mayor Hancock, Congressman Crow, Attorney General Weiser, District Attorney Brauchler, Arapahoe County Sheriff Brown, Rabbi Black of Temple Emanuel and Rabbi Gruenwald of the Hebrew Educational Alliance, and several imams and pastors. The size of the crowd was so large that the mosque allowed women in the portion of the sanctuary typically reserved for men.
On Friday and Saturday, I was privileged to be interviewed three times by local media:
Channel 7 interviewed Iman Jodeh, Executive Director of Meet the Middle East and the spokesperson for mosques in Colorado, and me on Friday: https://www.thedenverchannel.com/news/local-news/colorado-muslim-community-mourns-prays-in-wake-of-mass-shooting-at-new-zealand-mosque
In light of the Christchurch shooter's online activity, Channel 9 interviewed me about online hate. I also discussed Colorado's high number of incidents of white supremacist propaganda: https://www.9news.com/video/news/local/next/why-online-hate-is-hard-to-track/73-ab1c3330-0c66-4b3b-baca-d726b7376ef2
Before Saturday evening's vigil, Channel 9 asked me about the importance of the community coming together: http://www.9news.com/mobile/article/news/local/colorado-muslim-society-honors-mosque-shooting-victims/73-0d7d7579-1ac0-48a4-a64e-c62ff52ba0d1
And while we working hard to provide support locally, ADL's national office issued a report about the attack. It revealed that the New Zealand mosque attack demonstrated that white supremacy is an international terror threat: https://www.adl.org/blog/white-supremacist-terrorist-attack-at-mosques-in-new-zealand
ADL has also shared several resources for parents, teachers and students including the following:
With a 106-year-old mission to not only stop anti-Semitism, but also to secure justice and fair treatment to all, ADL will continue to be a resource to media, law enforcement and communities under attack.