REGISTRATION for 2021-2022 school year has closed!
It has been a great start to the 2021-2022 school year as families, students and educators find their rhythm to mostly in-person learning. ADL is excited to partner with 74 schools committed to creating No Place for Hate school cultures in Colorado, New Mexico and Wyoming for another year. Check out this year's partner schools: 2021-2022 No Place for Hate Schools.
We kicked off the school year with an unprecedented event, featuring Poet and
Activist, Amanda Gorman and over 2500 educators and students from around the country. ADL's Back-to-School Kickoff featuring Amanda Gorman's new book Change Sings, was the inspiration we all needed to get motivated for a new school year. (the video linked above is available until 12/21/2021)
ADL's Education work continues through the challenges of COVID-19. ADL is committed to support our school communities. Follow ADL (Mountain States) on Facebook and Twitter for info & resources.
For the 2020-21 school year, we were proud to designate 82 schools as No Place for Hate during our April 22, 2021  celebration event! Check out the list of schools here: 2020-2021 No Place for Hate Schools.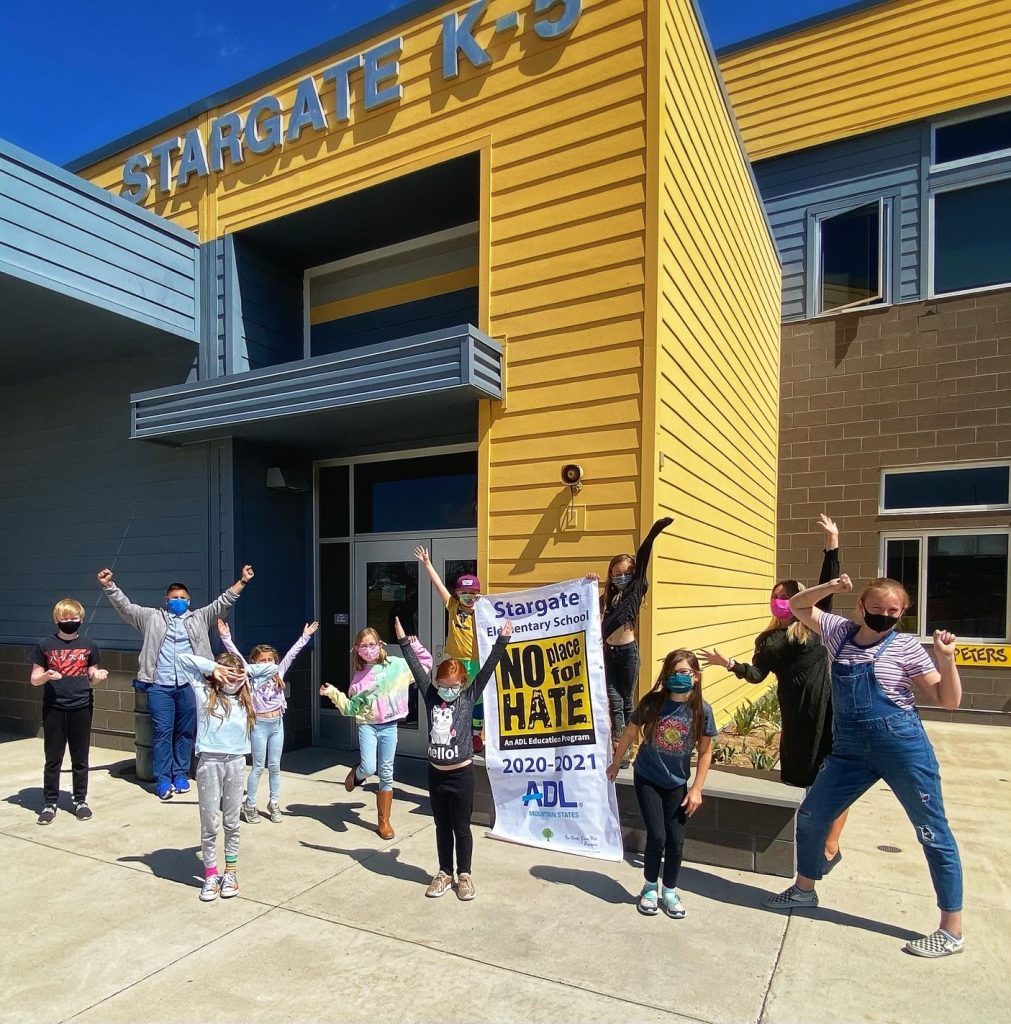 Over 300 people celebrated with us as we recognized our amazing school partners that endured a challenging year AND found the time, energy, creativity and commitment to create a No Place for Hate school, where all are welcome and safe to thrive and learn. Poetry, music and art was punctuated with the presence of great educators, students and U.S. Representatives Diana DeGette and Jason Crow, with a special shout out by late night talk show host, Seth Meyers!
ADL's student art contest winners were recognized at our No Place for Hate Celebration event. Over 140 pieces submitted and these winners and honorable mentions created extraordinary pieces that speak to us and have deeper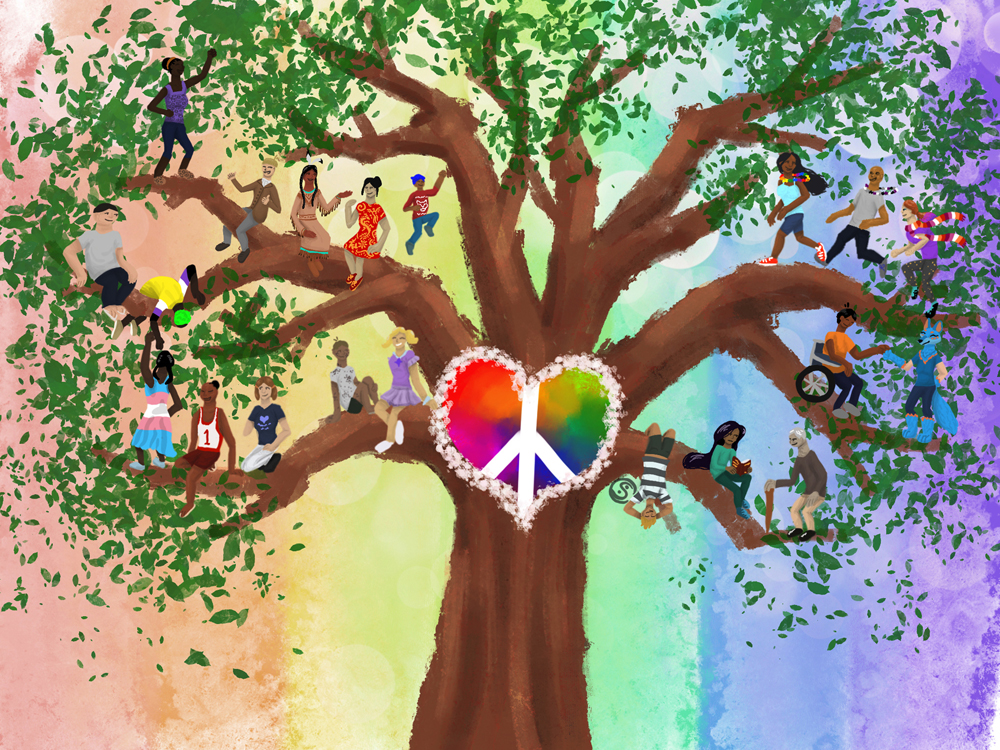 meaning during this time, see their remarkable artwork and be sure to read their moving descriptions here: 2020-2021 Student Art Contest Winners.
ADL also recognized three schools in 2020-2021 that went above and beyond the requirements of No Place for Hate. ADL's 2020-2021 No Place for Have Excellence Award Winners are Palmer Elementary School (Denver Public Schools), McAuliffe Manual Middle School (Denver Public Schools) and Pathfinder High School in Lander, Wyoming (Fremont County SD #1). ADL's 2019-2020 No Place for Hate Excellence Award Winners are Sagebrush Elementary School (Cherry Creek District 5), Louisville Middle School (Boulder Valley) and ThunderRidge High School (Douglas County).
If you are interested in learning more about ADL's No Place for Hate program or interested in letting your principal or counselors know about No Place for Hate? Pass along these links below and share with your school staff,  administrators or district staff:
ADL has learned that promoting sustainable, positive change in school climate is a continual, long-term process rather than a final destination. ADL's No Place for Hate Initiative is a school climate improvement framework that provides preK-12 schools with an organizing framework for combating bias, bullying and hatred, which can lead to long-term solutions to foster and maintain a positive climate. No Place for Hate schools receive their designation in the following ways:
Building inclusive and safe communities in which respect is the goal and where all students can thrive.
Empowering students, faculty, administration and family members to take a stand against hate and bullying by incorporating new and existing programs under one powerful message.
Sending a clear, unified message that all students have a place where they belong.
The most successful No Place for Hate schools make it visible, they get creative, develop a community language, incorporate elements within their curriculum and weave their message of respect into the fabric of daily school life.
Only with ADL's generous sponsors are we able to continue to work with educators, students and families to ensure school communities are safe, positive and inclusive environments for all.  Thank you to our Liberty Sponsor: The Jay and Rose Phillips Family Foundation of Colorado; our Advocacy Sponsors: Barry & Gay Curtiss-Lusher, The Melvin & Elaine Wolf Foundation, and Zeff Kesher Foundation; our Impact Sponsors: Bender West Foundation, The Gerald and Roberta Quiat Family Foundation.  In addition, we would like to also recognize these generous supporters —  JEWISHColorado, Raphael Levy Memorial Foundation, Hank & Cheryl Saipe, Gary Kleiman & Elisa Moran, Ibex Investors, Craig Fleishman, Heyman Family Fund, Greg Rosenblum and Tattered Cover Bookstore.