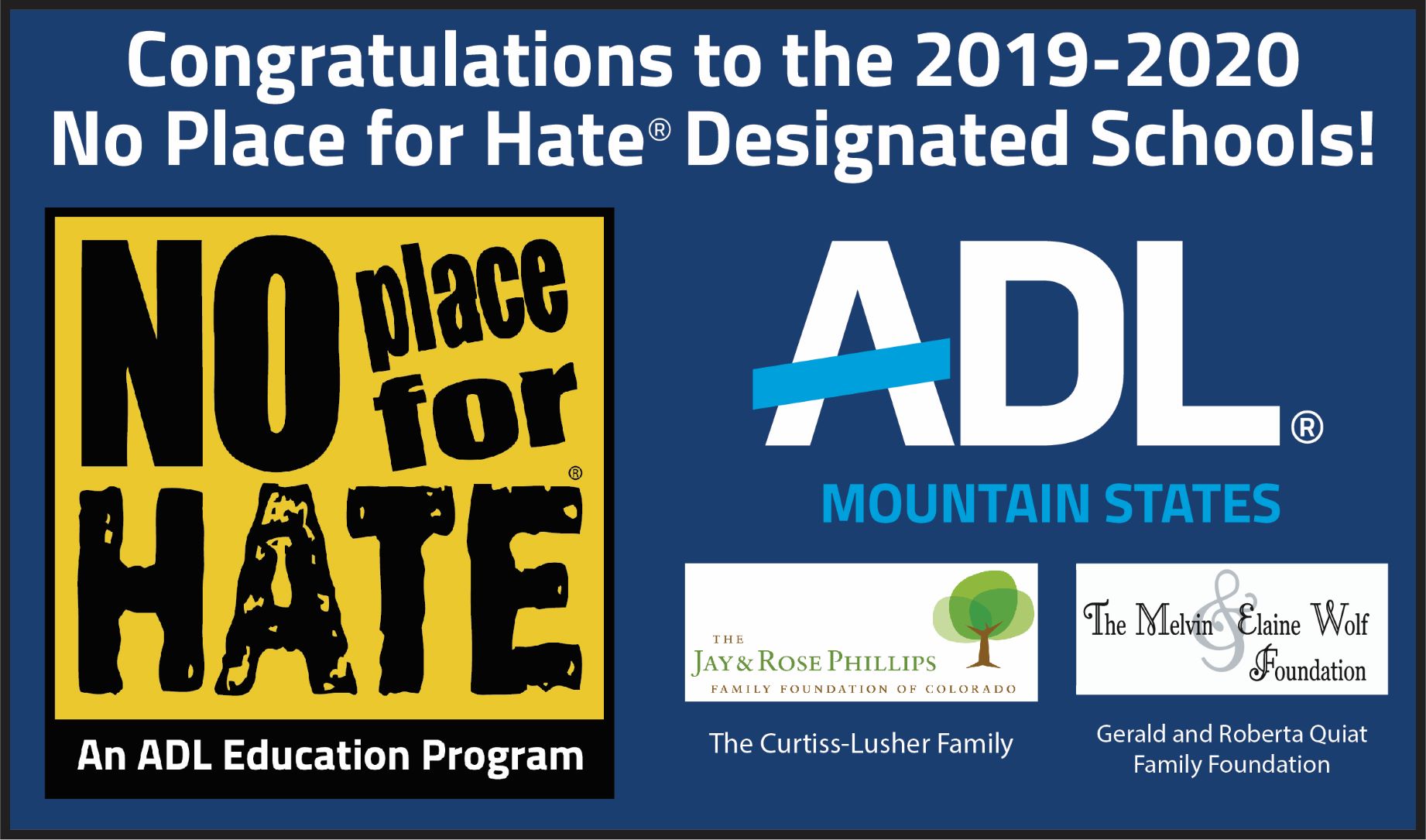 The ADL Mountain States Region is incredibly proud of the 60 schools that were designated No Place for Hate for the 2019-2020 school year. Many educators and students worked hard to create safe and inclusive schools. While we have not been able to hold our planned No Place for Hate Celebration Breakfast, we have planned virtual celebrations over the next weeks and months to celebrate their achievements!
We also want to take this opportunity congratulate the winners of our No Place for Hate student art contest. Their artwork is truly amazing! Please check out the wonderful winning pieces here: 2019-2020 Art Contest Winners. You can also view the art in a wonderful video posted on our ADL Mountain States Facebook page by clicking here.
ADL is ready for the 2020-2021 No Place for Hate school year. REGISTRATION IS OPEN! Adjustments have been made in the fee structure and required steps for a school to be designated No Place for Hate, as we pay close attention to all the changes that schools, and districts may be implementing in the upcoming school year. During this challenging time, ADL stands with all our school partners and educators and the students, families and communities they serve. We encourage you to explore the many education resources available for free on ADL's national education website and regional Facebook page.