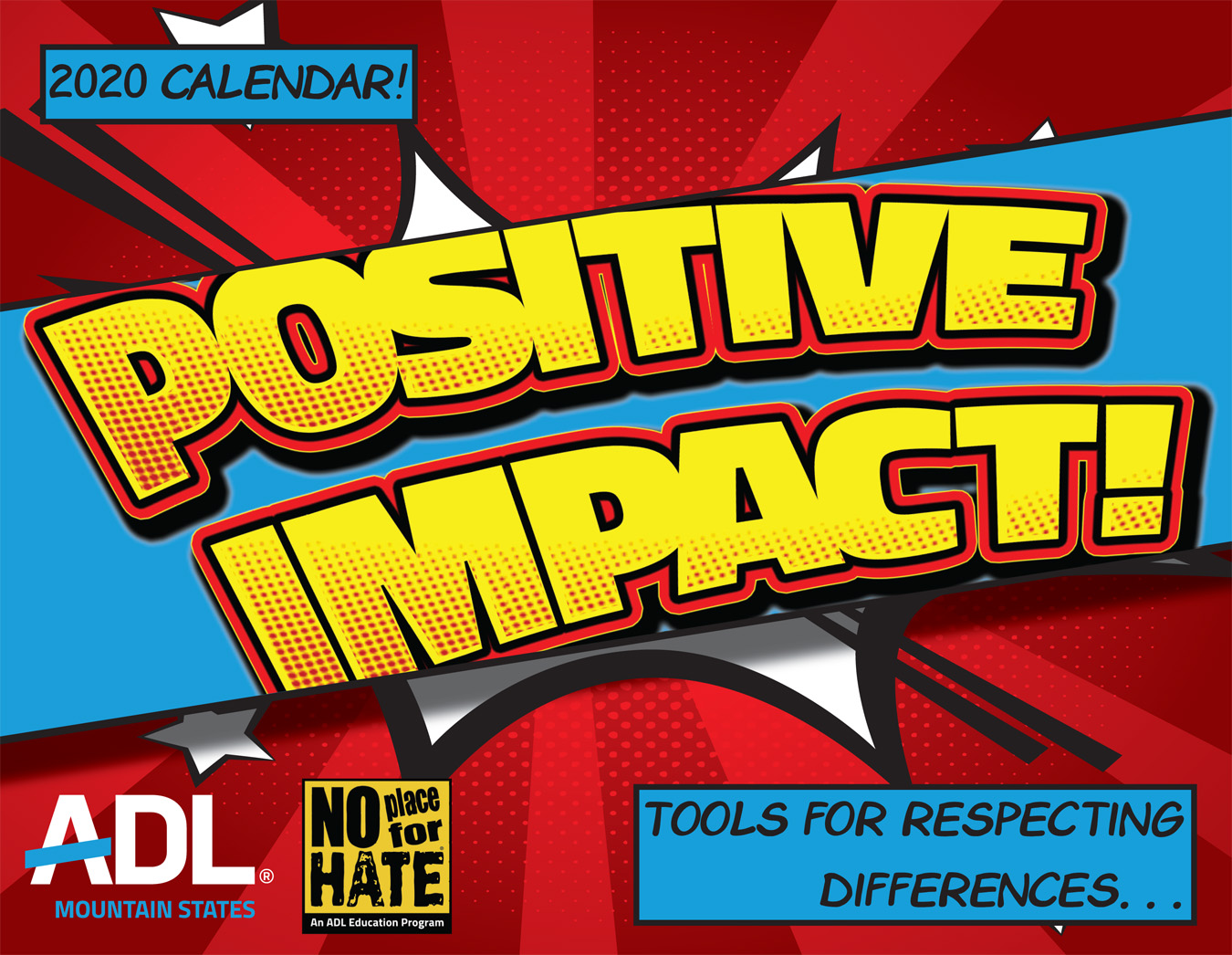 Get your 2020 Positive Impact! calendar now!
The ADL Mountain States Regional Office is pleased to offer you the NEW 2020 Calendar edition of Positive Impact! This unique calendar provides ideas and resources with sections in English and Spanish. The 2020 Calendar of Observances includes brief explanations of each cultural observance.
Click here to view the calendar. 
Click here for the order form. 
Questions? Call 303-830-7177 or email mountainstates@adl.org.