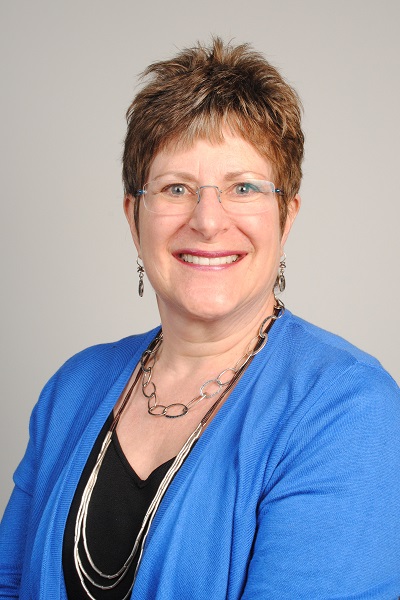 The ADL Mountain States Region is delighted to welcome Susie Moss as Regional Director of Development. Susie comes to the position following the successful tenure of Michael Rudnick, who retired from ADL in June. She has a great deal of experience and expertise in philanthropy and fundraising. Most recently, she spent five and a half years at the Denver Museum of Nature & Science. Prior to that, she had her own philanthropic consultancy, owned a furniture design and sales business with her husband Perry, and worked in major account sales, business development and sales training for high tech companies like IBM, Apple and NBI. Susie has been an active volunteer at ADL, Temple Emanuel, Family Promise, Women's Foundation of Colorado, Colorado Women's Chamber of Commerce, JEWISHcolorado, Jewish Family Service, and Kavod Senior Life, where she and Perry received Kavod's Elaine Wolf L'Dor v'Dor Award.
As Susie begins her new role at ADL, we sat down to ask her some important questions.
ADL:  You've been an ADL supporter for many years. What made you decide to transition from being a lay leader to joining the professional staff as our new director of development?
Susie Moss: I got involved with ADL many years ago because I was drawn to the mission.  I believe that both as Jews and humans on this earth, we have an obligation and an opportunity to educate our community, including youth, on justice and fair treatment for all.  When the job opportunity came about to do development for ADL, it was bashert (meant to be)!  I'm thrilled to bring my love of building relationships and my development expertise to ADL to make an impact each and every day. There is no better time than now to raise awareness and create support for the incredible work that ADL does throughout our Mountain States Region and beyond.  I've admired the Mountain States staff all along, and I am honored to become a part of this exceptional team.
ADL:  Who are some of the people that have served as role models for you, both in the area of social justice and generally?
Susie Moss: My role models have been my parents and my in-laws!  I was raised by two parents in Cincinnati, Ohio who taught my siblings and me the importance of treating everyone as you would want to be treated.  My Dad, an incredible man whom we lost much too early, made a huge impact on me.  He served as a leader in the Big Brothers & Big Sisters organization and wanted to give back in other ways to our community.  My mother was kind, and caring, and involved in everything, and was always doing things for others, even at a time when she needed help for herself raising three kids.  She re-married later in life, and my stepfather was one of a kind.  He always taught me to stand up for myself and to not be afraid to ask for help when I needed it.
I was lucky to have become part of the Moss family when I met Perry.  Art, Perry's Dad, was a Holocaust Survivor, and there wasn't a day that went by that his story didn't impact our family.  Art was not one to talk about his hardships, but what he experienced must never happen again…to anyone!  He inspired me to be brave, to stand up for what I believe, and to fight for justice for those that can't defend themselves.  And last, but surely not least, my mother-in-law, Arlene, is an amazing woman.  She has always talked about seeing the good in each and every person and giving people the opportunity to succeed and excel.  She worked tirelessly with the National Council of Jewish Women on many projects, worked at the polls during elections, judged spelling bees, and more, all the while being a wonderful wife, mother and friend to all.
My parents/mentors have taught me that in addition to the big things, it's the simple things in life that can make a difference in other people's lives.  It's listening to others and treating people fairly and with respect because everyone matters.  We're all created b'tzelem Elohim (in the image of God).
ADL: What is your advice for people who are committed to positive change?
Susie Moss: Never give up the fight.  Focus on what you believe but be open to listening to others' opinions and ideas.  Get involved and be active, while staying informed.  Know that YOU can and will make a difference!
Welcome, Susie! We are so glad to have you on our Mountain States ADL Team.
To read Susie's previous 2019 Spotlight article, click here.