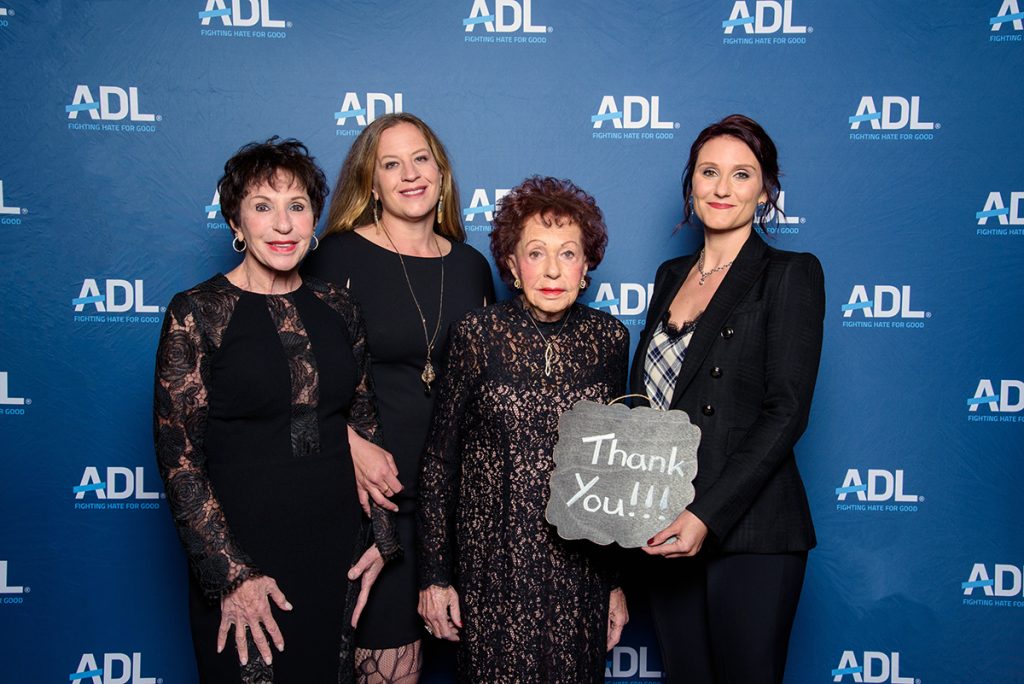 On November 1, ADL hosted hundreds of community members at its annual Torch of Liberty Award Dinner. The award was presented to three generations of powerful philanthropic women from the Wolf family – Elaine Wolf, her daughter Sandy, and her granddaughters Kelly Ann Hodges and Ashly Wolf – for their extraordinary leadership and charitable efforts. The Wolfs have provided generous support to ADL and, especially, its No Place for Hate Initiative. In addition, they have supported many other wonderful organizations, including those involved with issues of health, education, housing and the arts.
FACE Vocal Band's performance added both a celebratory and reflective element to the event as the attendees remembered the 11 Jews murdered in Pittsburgh only a few days before.  Many thanks to ADL's generous sponsors, including Champion Sponsors The Curtiss-Lusher Family, The Wolf Family and Zeff Kesher Foundation, and Advocate Sponsors BNY Mellon Wealth Management and the David and Laura Merage Foundation.
Proceeds from the dinner support ADL's regional anti-bias programming and its critical efforts working to fight bigotry, racism and anti-Semitism throughout Colorado, Wyoming and New Mexico. Your ongoing support is more critical than ever. Learn more at mountainstates.adl.org.