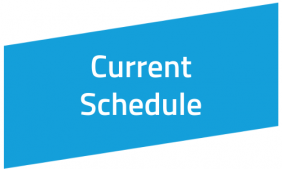 Affiliated with ADL's Glass Leadership Institute (GLI) and supported locally by the generosity of philanthropist Robert B. Sturm, this program engages Sturm Fellows in the substantive issues of ADL's mission, "to stop the defamation of the Jewish people and secure justice and fair treatment to all" including civil rights, advocacy, extremism, education and more. The program provides Sturm Fellows the opportunity to become ADL leaders in their community. A highlight of the nine-month program is attendance at ADL's National Leadership Conference, which will take place April 30 – May 2, 2023 in Washington, D.C..  Through this competitive application process, ADL recruits and invests in a diverse group of young professionals ages approximately 25-45 who are committed to civil rights, religious freedom and anti-bias education.
APPLY TODAY!
Applications are due on DECEMBER 31, 2022!
Submit a formal application at this link: Application Form
Nominate an applicant at this link: Nomination form
Note: Though ADL accepts nominations from community members for potential Sturm Fellows, applicants need not be formally nominated to apply.
If accepted to the program, Sturm Fellows will be required to sign an Acknowledgment of Expectations, reflecting their commitment to attending:
A 2-hour orientation December 2022
Virtual and in-person monthly meetings highlighting an ADL issue and/or program area. Sturm Fellows are advised of all meeting dates if accepted into the program and are expected to miss no more than two meetings. Missing more than two meetings may impact a participant's eligibility to attend the National Leadership Summit in Washington, D.C.
1 social event with ADL leadership
The National Leadership Summit, a three-day event will take place April 30-May 2, 2023 in Washington, D.C.
Topics covered in classes will include ADL's work with:
ADL 101/Antisemitism (Orientation)
Civil Rights & Advocacy
Law Enforcement
Education
Cyber Hate & Abuse
International Affairs
Extremism
Leadership/Philanthropy
Sturm Fellows will also have the opportunity to participate in/attend:
All ADL Board of Directors meetings
ADL Regional Events (event dates TBD)
All Sturm Fellows are required to participate in ADL's annual campaign by making a minimum contribution of $250 per participant.  Please contact mountainstates@adl.org or 303-830-7177 for more information. Applications are due December 31, 2022 for the 2023 program.  
The Anti-Defamation League (ADL) is one of the nation's premier civil rights/human relations organizations.  ADL fights anti-Semitism and all forms of bigotry, defends democratic ideals, and protects civil rights for all.  ADL's Robert B. Sturm Mountain States Leadership Fellows Program was created to involve people, ages approximately 25-45, who are committed to ADL's mission "to stop the defamation of the Jewish people and to secure justice and fair treatment to all."