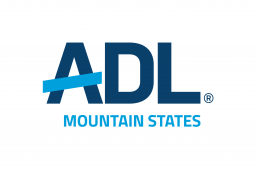 FOR IMMEDIATE RELEASE
Denver, CO, May 24, 2023 … The Anti-Defamation League Mountain States Region welcomed the arrest of a 41-year-old Fremont County man on federal weapons charges for allegedly possessing weapons in violation of the law. According to the criminal complaint filed in federal court, the suspect is a self-avowed Nazi who expressed antisemitic conspiracies and planned to establish a school for children to provide weapons training and instill a white supremacist ideology.
According to federal court documents, Chad Edward Keith possessed weapons at a rural property in Cotopaxi and allegedly fired multiple assault weapons on the property. He was prohibited from owning firearms after pleading guilty in federal court for possessing an unregistered firearm in 2003. Keith allegedly told a confidential federal source that he wanted to create a "white private community" on the property where he would conduct "hard core weapons training," according to the criminal complaint. The source also allegedly told the FBI that Keith would "make comments disparaging Jews and notes how he is unhappy that Jews control all financial and scientific aspects and run the world." When the source allegedly asked Keith if he would die for these beliefs, he told the source, "absolutely."
ADL Mountain States Regional Director Scott Levin issued the following statement:
We are grateful to law enforcement for taking this case seriously and for taking steps to prevent potential future violence. The individual's alleged antisemitic and white supremacist beliefs – and alarming apparent plans of action – are deeply concerning. Adherence to dangerous, antisemitic and white supremacist ideologies, combined with weapons, is an all-too-frequent deadly combination.
Read a local media report for more details on this story here.
ADL is the leading anti-hate organization in the world. Founded in 1913, its timeless mission is "to stop the defamation of the Jewish people and to secure justice and fair treatment to all." Today, ADL continues to fight all forms of antisemitism and bias, using innovation and partnerships to drive impact. A global leader in combating antisemitism, countering extremism and battling bigotry wherever and whenever it happens, ADL works to protect democracy and ensure a just and inclusive society for all. ADL's Mountain States Region covers Colorado, New Mexico and Wyoming. More at https://mountainstates.adl.org/.
 # # #