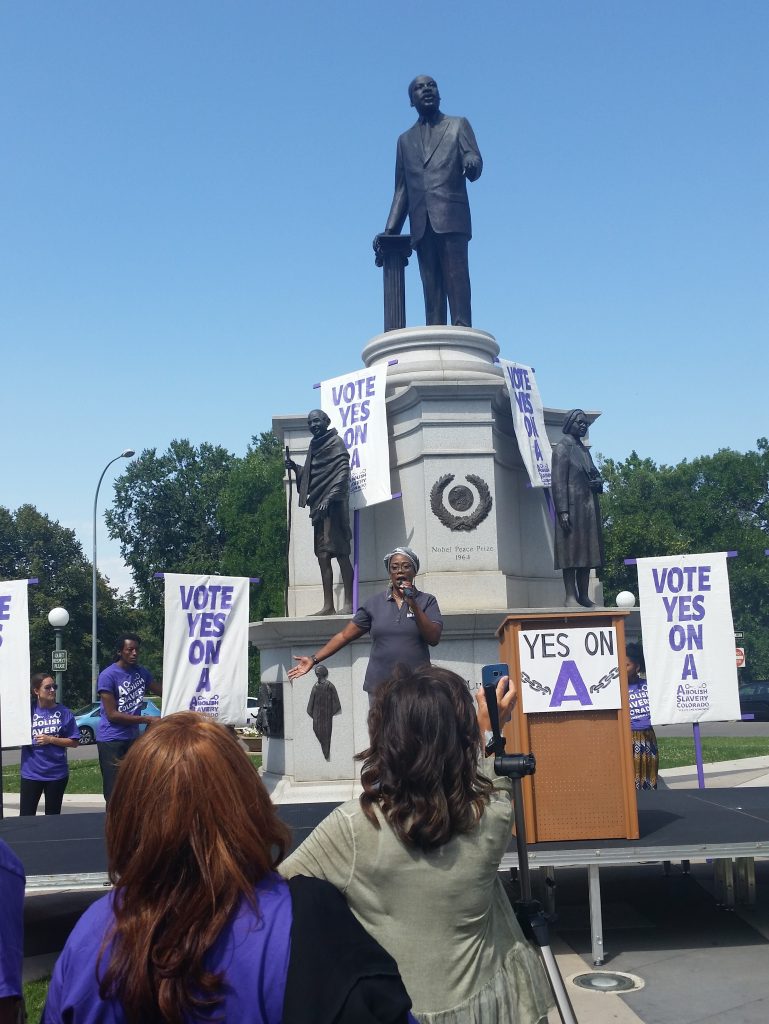 Colorado voters will begin receiving their mail ballots this week and will make decisions on 13 statewide ballot measures this election cycle. The Anti-Defamation League Mountain States Region has taken a position in support of one of those measures – Amendment A.
Amendment A is a constitutional amendment that was referred to the ballot by unanimous support of both the Colorado House of Representatives and Colorado Senate. The measure removes an exception to slavery in the Colorado Constitution and bans slavery in the state once and for all. More information on the measure, including a brief, educational video can be found at www.AbolishSlaveryCO.org.
There are many other critical issues on the ballot this year and it is imperative that all Coloradans understand how to exercise their right to vote. Coloradans can register to vote up to and on Election Day. So, if you are not registered, or if you need to update your voter registration, there is still time.
Coloradans may review and update their voter registration on the Colorado Secretary of State's website:  www.govotecolorado.com. Voters may also view the status of their ballots at this website.
For more information on voting in Colorado, you may visit www.justvotecolorado.org.