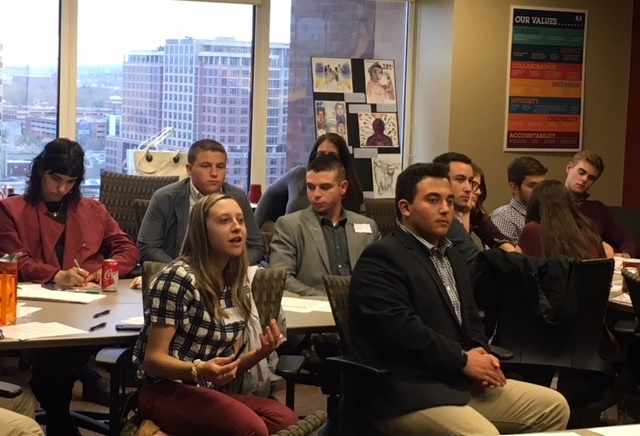 For a third year, the Mountain States Region of the Anti-Defamation League (ADL) conducted an increased number of trainings for high school and college students in order to empower them to confront anti-Semitism and anti-Israel bias on their campuses and in their own lives.
Words to Action: Empowering Students to Address Anti-Semitism and Bias on Campus is an interactive education program that empowers and equips high school and college students with constructive and effective responses to combat various manifestations of anti-Semitism and anti-Israel bias on campus from biased comments to hate-motivated incidents.
ADL was supported by a Rose Community Foundation grant to implement the initiative for high school students in the Denver-Boulder region. ADL received additional support from the Norton Bain Family Foundation and the Zeff Kesher Foundation to bring the program to high school students outside the metro area and to college students throughout the Mountain States region including Wyoming and New Mexico.
Between October 2017 and May 2018, ADL conducted 24 workshops  across the region for middle school, high school and  college students, adults, and Hillel directors attending a national conference, reaching hundreds of participants. To learn more about Words to Action or to schedule a training for your school, camp, youth group or other teen group, please contact ADL Senior Associate Director Sue Parker Gerson at 303-830-7177.