Register Today for ADL's 2021-2022 No Place for Hate Celebration
April 20, 2022 @ 5:00 pm

-

6:00 pm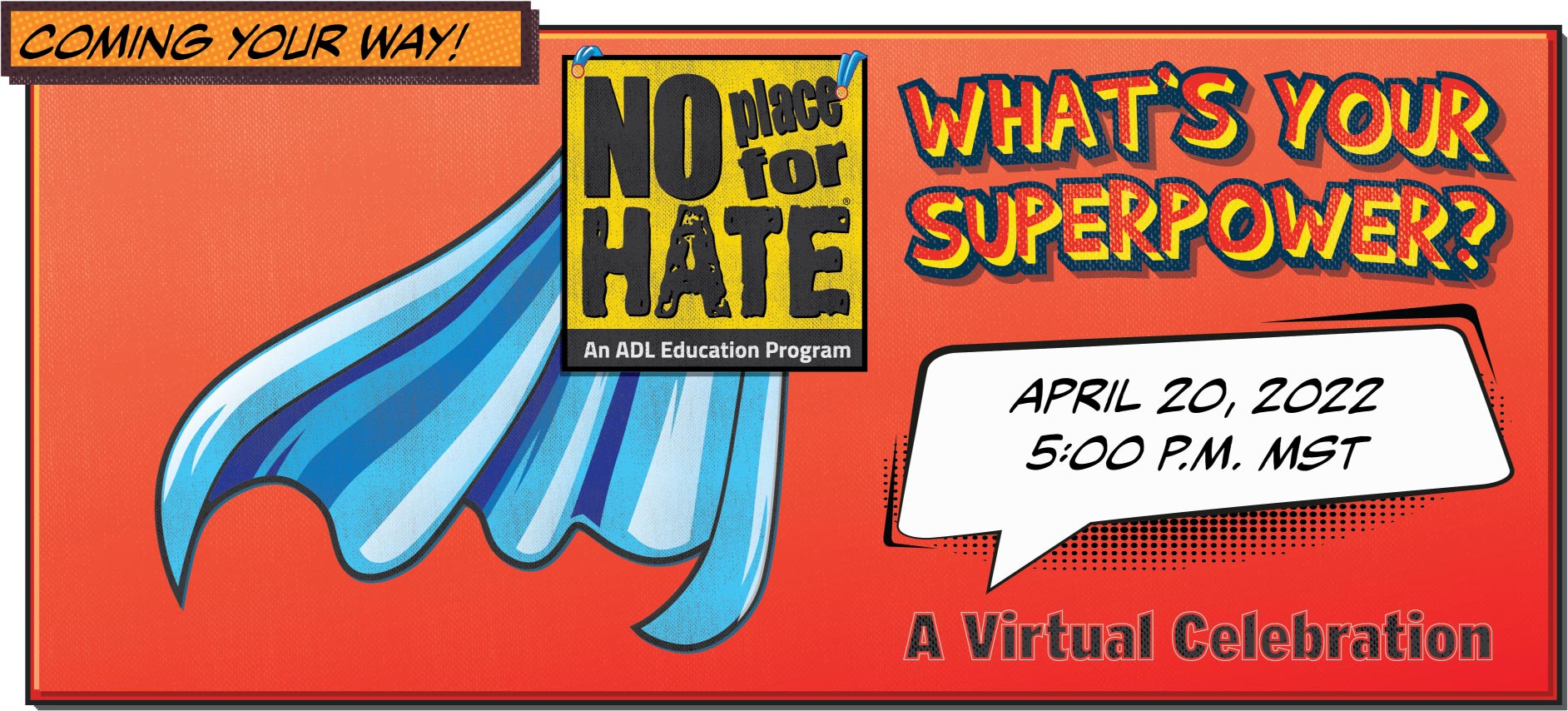 It is time to celebrate! The No Place for Hate School Year is coming to a close and we are excited to honor ADL's partner schools that took up the challenge, using all their superpowers to create inclusive schools, challenging bullying and bias to build relationships, empower students and create welcoming and safe schools.
JOIN US on April 20, 2022 at 5:00pm
to be inspired by our youth and motivated to keep fighting the good fight, because…
We all have superpowers and we can use them for good!

I cannot attend but would like to donate to this important work!

Have you ever considered your superpowers?
How do you use them for good? 
Comic books, superheroes and graphic novels have captured our imagination for decades. This genre provides themes of empowerment, personal dilemmas, understanding right vs. wrong, and how we aspire to be better. Let's remember that so many superheroes are ordinary people who were called to act extraordinarily to protect and save their families, friends, communities, and the world.
Join us on April 20, 2022, for ADL's No Place for Hate® Virtual Celebration to recognize and honor those heroic schools, educators and students for their commitment to challenging bias and bullying in their schools, their dedication during another difficult year to create safe, welcoming and inclusive communities. You will hear their stories about No Place for Hate's impact, their desire and passion to build strong and supportive schools, and how they use their voices, skills and superpowers to create No Place for Hate communities across our region.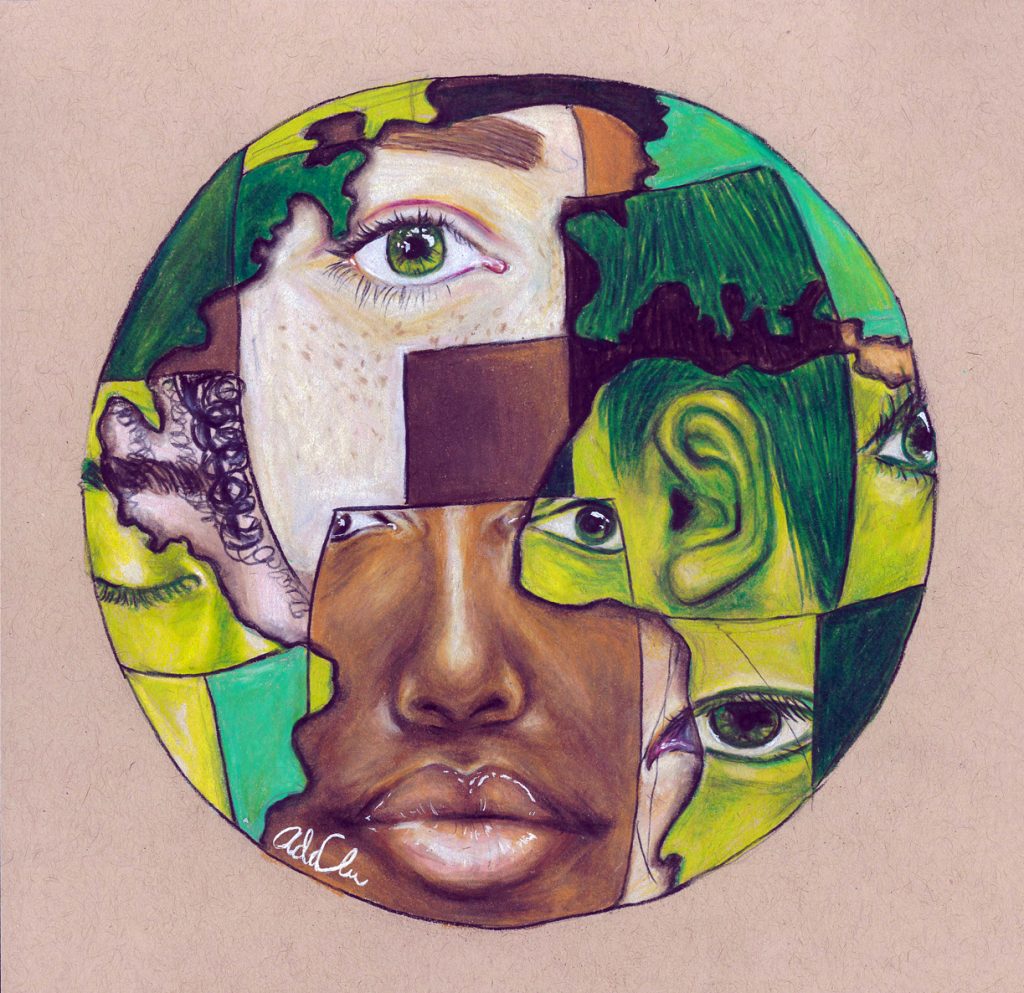 Our remarkable student artists, the winners of the 2021-2022 No Place for Hate student art contest will be recognized and three schools that went above and beyond, who have inspired their own schools and those schools around them. Stay tuned for some surprise guests that will be in attendance! Join us, get inspired, get motivated and discover your own superpowers to fight the good fight!
About No Place for Hate
No Place for Hate® partners with schools through a year-long initiative to build a community to rally behind a unifying message, through activities and projects, pledges and discussions and staff to create a whole school culture that understands diversity is a strength and is welcoming and safe for all. The Initiative empowers schools and provides students a voice to promote respect for individual and group differences while challenging bullying and bias.  Visit Mountain States Region – No Place for Hate to learn more.   
THANK YOU TO OUR SPONSORS  
Liberty Sponsor

Advocacy Sponsor
Barry & Gay Curtiss-Lusher 
Impact Sponsor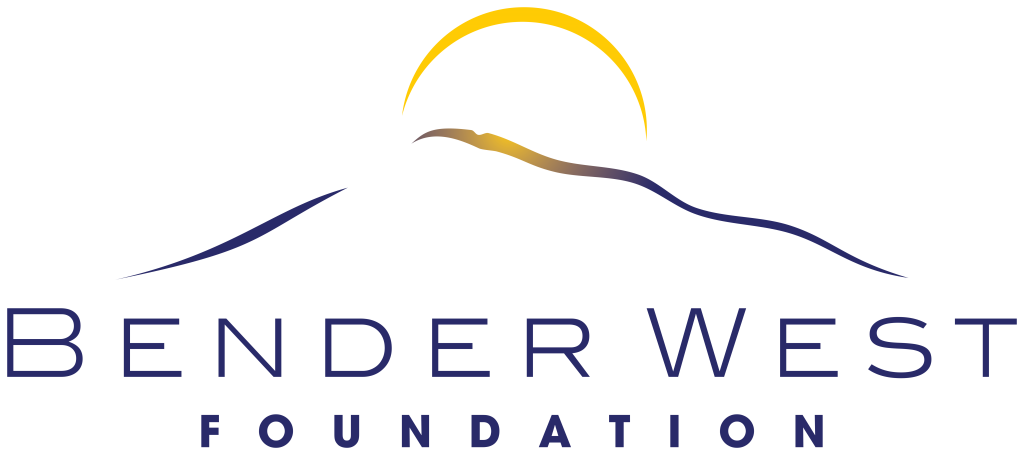 Gerald & Roberta Quiat Family Foundation 
Raphael Levy Memorial Foundation
Social Justice Sponsor
GSR FUND, Inc. by Gregory S. Rosenblum and Family


Empower Sponsor
Gary Kleiman & Elisa Moran
Ibex Investors
Rollie R. Kelley Family Foundation
Challenge Sponsor
Craig Fleishman  
The Heyman Family Fund