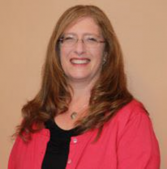 Sue Parker Gerson is the Program Coordinator for Words to Action. She joined the Anti-Defamation League in June, 2013 as an Associate Regional Director of the Mountain States Regional Office, located in Denver, CO. Now a Senior Associate Director, Sue's community service portfolio also includes the Governor's Holocaust Remembrance Program, the Catholic-Jewish Dialogue, the Summer Associate Research Program, and responding to discrimination complaints and incidents as they arise. Sue directs Words to Action (WTA) for ADL's Mountain States Region, and has been a WTA facilitator since 2014. She has also trained new WTA facilitators from across the country. Prior to joining ADL, Sue worked in the field of Jewish Education and served for many years as the Colorado director of the Florence Melton School of Adult Jewish Learning and for four years as a Melton Regional Director serving schools in the Western US and Canada. Sue also served as the principal of the Temple Micah Religious School in Denver and the Ahavath Israel synagogue religious school in Trenton, NJ. She earned her MA from the Jewish Theological Seminary of America, and is the co-author of Teaching Jewish History (Behrman House, 2006).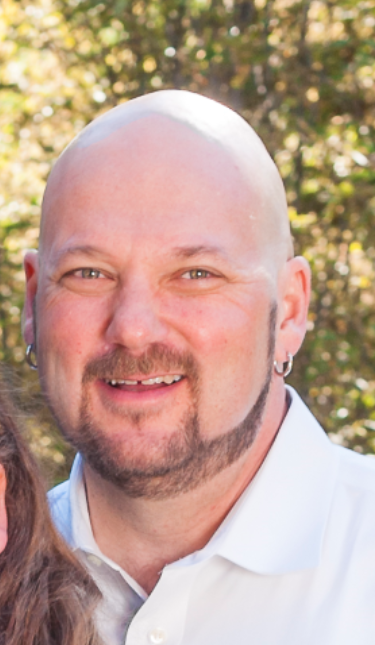 Scott Esserman is a lifelong educator. His experiences range from early childhood education to high school and from informal to formal education. He has taught middle school and high school in public (Cherry Creek and Northfield) and private (Kent Denver and St. Mary's Academy) settings. In addition to coaching multiple sports (soccer, basketball and field hockey) Scott spent many years coaching speech and debate. He has been an ADL Words to Action facilitator since 2017. Scott's Jewish educational journey began as a counselor at Shwayder Camp where he ultimately served twice as Camp Director. Having advised Friedman Club Temple Youth Group, Scott also taught in Temple Emanuel's Early Childhood Center. Twice, Scott served as a madrich (counselor) on Denver's IST (Israel Study Tour) trip. Scott has also served on the Temple Emanuel board, numerous Denver Public Schools Collaborative School Committees (CSC) and numerous search committees. He currently serves as an ADL board member and Education Committee co-chair.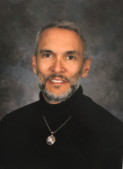 Scott Melton joined Bosque School in Albequerque, New Mexico in 2016 as the Director of Diversity, Equity, and Inclusivity. He is a full-time faculty member for upper school English 11 and Philosophy. He also serves as a BBYO advisor for AZA and has been a certified facilitator for the ADL Words to Action program since 2018. Prior to teaching at Bosque, Scott taught English, IB German, and IB Theory of Knowledge at Saint Andrew's School in Boca Raton, FL. He formerly taught German at Florida Atlantic University. From 1997 to 2003, he served AARP as an issue expert on independent living, long-term care, end-of-life, caregiving, and aging workforce issues. He also coordinated integrated education and advocacy campaigns for 14 states on these same issues. Since 1988, he has served on the Editorial Review Board for the Popular Culture Review, a refereed academic journal published by the Department of English at the University of Nevada, Las Vegas. Scott studied comparative philology at the University of Munich and received his BA in Linguistics from UNLV. He completed his MA in German Studies and Critical Theory at the University of Arizona and completed his thesis at the Europäische Akademie Otzenhausen, Germany.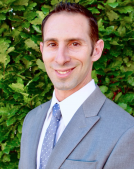 Mike Sosniak is originally from Pittsburgh, PA where he spent time at the JCC in Squirrel Hill both as a summer camper and later as an employee.  A graduate of The Ohio State University class of 2005, Mike is a founding brother of the Nu chapter of Zeta Beta Tau where he and fourteen of his brothers re-established the Nu chapter in 2002.  While in ZBT, he served as chapter vice president of programming. Mike has been a resident of Denver since 2009 and was a fitness manager and personal trainer at the Denver JCC for six and a half years.  During his time at the Denver JCC, Mike also volunteered as an adviser to a men's BBYO chapter.  Mike is a graduate of the ADL's Glass Leadership Institute / Sturm Fellows program where he became strongly drawn to the mission and vision of ADL.  Mike has been an ADL Words to Action facilitator since 2018.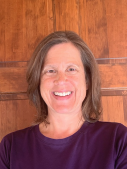 Ilana Steinberg, a Denver native, earned her B.A. in Math from Colorado College.  She received her M.A. in Jewish Communal Service from Hebrew Union College – Jewish Institute of Religion, and a Master of Public Administration from the University of Southern California.  This Spring, she was awarded an honorary doctorate from HUC-JIR.  After working for Jewish federations in Denver, Cleveland, and Washington, D.C., Ilana moved into the field of Jewish education.  She has served as a facilitator in ADL's Words to Action program since 2017.  Among her previous teaching experience are Denver's Hebrew High, Ayeka, Florence Melton School of Adult Jewish Learning, Rosh Hodesh – It's a Girl Thing, and Congregation Rodef Shalom's Shabbat School.  Ilana serves on the board of Denver Jewish Day School, and is an active member of Congregation Rodef Shalom, where she volunteers with Rodfei Tzedek, the social justice team of the congregation.  Ilana also serves as President of the board of the Denver Children's Choir.  Pursuing her passion for music, Ilana taught in the early childhood Music Together® program for eleven years.  She loves to sing, act, tap dance, swim and hike.

More information about other members of our core facilitator team is coming soon!