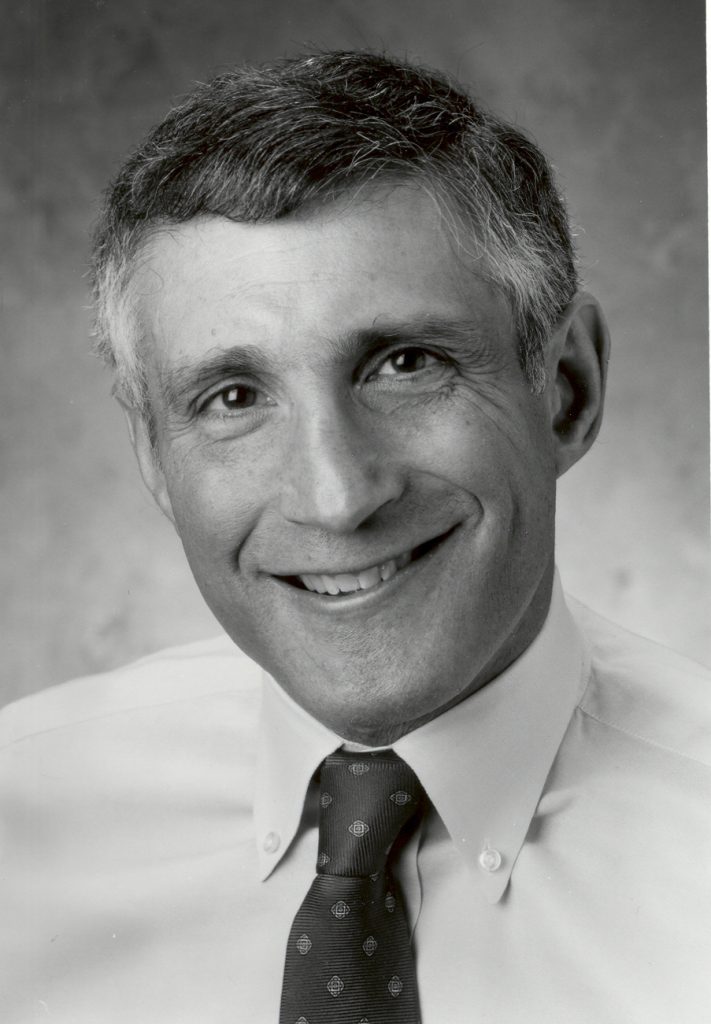 ADL regional board member and national commissioner Rob Klugman shares why he believes ADL's mission is simply essential in today's world.
How did you first become involved in ADL? How are you involved now?   
It's a very long story that starts with my reasonably successful effort to convince Jews in Florida (who own a large percentage of independent liquor stores there) that Coors, my employer at the time, was not anti-Semitic.  (And was reminded of the difficulty of disproving a negative.) I am a former ADL Mountain States Regional Board Chair; former ADL National Advisory Committee member; and a current National Commissioner.
What do you do in your professional life?  
After stints in teaching (avoiding the draft) and advertising, I moved to Denver and worked for Coors and Molson Coors, heading up activities such as marketing, international operations, and strategy and M&A.  I still do a diminishing amount of beer-industry consulting.
When you were a kid, what did you want to be when you grew up? 
I hadn't the vaguest idea.  But I knew that I did not want to run my Dad's small manufacturing company, given that I was totally unable to understand how electricity worked.
Where were you born? From where do your ancestors hail? 
I was born in Philadelphia.  I know that my grandparents on both sides sailed out of Odessa, having fled from Tsarist Russia.
What's your favorite holiday? 
Thanksgiving, since my wife Kathy and I go down to Florida and visit my stepmother, who is still self-reliant well into her 90's.  Unfortunately, none of her genes apply to me.
What's your favorite food? 
Pizza
What are you reading? 
I just finished Say Nothing: A True Story of Murder and Memory in Northern Ireland by Patrick Radden Keefe, about the Irish Republican Army. I am putting off starting Bill Taubman's Khrushchev, which is remarkably long.
What's a special place you have visited?  
Bali in the 1970s.
What's one thing every person should know or experience?   
What a good question.  How about doubt?
What teacher or class stands out to you the most in your education and why? 
Probably freshman European Studies, which began with a study of the Pirenne Thesis.  The entire Amherst College freshman class took the same courses, and we learned that just because a famous guy wrote a book, that didn't make what was written in it correct.  See "doubt", above.
What are you passionate about personally? What can't you stop talking about? 
Up to a week or so ago, the Rockies.
Where can we find you when you're not working? 
Skiing (defensively); golfing (badly); and Lahinch (a small town on the west coast of County Clare).
What would be impossible for you to give up? 
Beer (my cardiologist is still trying, though).
If you had to teach something, what would you teach? 
I almost wound up teaching philosophy at Fisk University in Nashville.
Tell me a story that immediately pops into your mind that was a defining or significant moment for you. 
My mother's death when I was 12.
Complete this sentence: For me, the ADL is …  essential. It's why I choose to make a financial investment in ADL and why I am a legacy donor.  The work of ADL is more important now than ever.