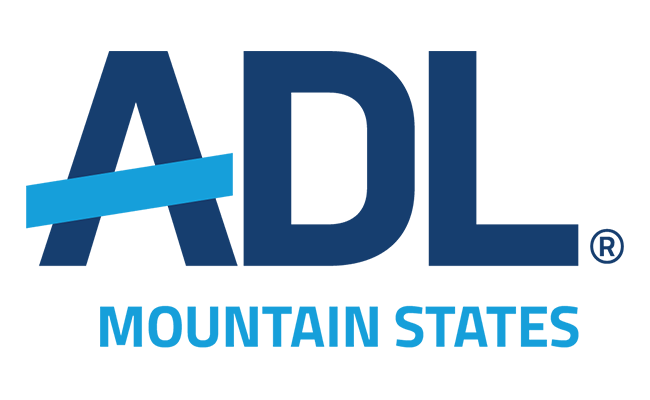 DENVER, CO, December 6, 2020 … ADL condemns reports of white supremacist activity along Colorado's Front Range over the weekend. White supremacist graffiti appeared in Colorado Spring's Roswell Park on Saturday where sidewalks, signs and a brick wall were painted with anti-Jewish, anti-Black, and anti-LGBTQ slurs, as well as swastikas and the initials "KKK." In Westminster, neighbors received flyers on Sunday morning stating, "I'm dreaming of a White Christmas," with swastikas and contact information for a small neo-Nazi group based in Spokane, WA.
ADL Mountain States Regional Director Scott Levin issued the following statement:
We are deeply saddened by white supremacist activity reported along Colorado's Front Range this weekend. Whether it be appalling graffiti in Colorado Springs or flyers in Westminster, there is no place for such hate in our state. All people deserve to live in peace and safety, free from such acts of intimidation and harassment.
ADL documented 61 instances of white supremacist propaganda in Colorado from 2019-2020. Colorado ranked third in the U.S., behind California and Texas, for the highest number of white supremacist propaganda distributions in 2018. The number exploded from three distributions in 2017 to 72 in 2018.
Nationwide, white supremacist propaganda distribution more than doubled in 2019 over the previous year, making it the highest year on record for such activity in the United States, according to data released earlier this year by ADL's Center on Extremism. A total of 2,713 cases of literature distribution – an average of more than seven per day – were reported nationwide, compared to 1,214 in 2018. The data shows a substantial increase of incidents both on and off college campuses.
Propaganda allows white supremacists to maximize media and online attention, while limiting the risk of individual exposure, negative media coverage, arrests and public backlash that often accompanies more public events. The barrage of propaganda, which overwhelmingly features veiled white supremacist language with a patriotic slant, is an effort to normalize white supremacists' message and bolster recruitment efforts while targeting minority groups including Jews, Blacks, Muslims, non-white immigrants and the LGBTQ community.
ADL's H.E.A.T. Map provides a visual representation of the propaganda distribution efforts by geographic location and highlights other specific trends.
###
ADL is the world's leading anti-hate organization. Founded in 1913 in response to an escalating climate of anti-Semitism and bigotry, its timeless mission is to protect the Jewish people and to secure justice and fair treatment for all. Today, ADL continues to fight all forms of hate with the same vigor and passion. A global leader in exposing extremism, delivering anti-bias education, and fighting hate online, ADL is the first call when acts of anti-Semitism occur. ADL's ultimate goal is a world in which no group or individual suffers from bias, discrimination or hate. ADL's Mountain States Region covers Colorado, New Mexico and Wyoming. More at https://mountainstates.adl.org/.