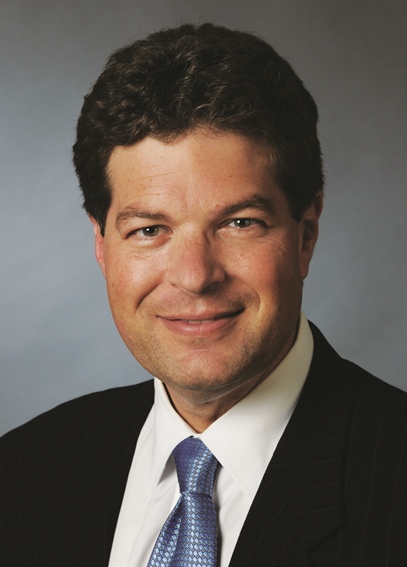 Denver, CO, June 16, 2014 …The Mountain States Region of the Anti-Defamation League announced that Neil Oberfeld was named Regional Board Chair at ADL's annual meeting on June 10, 2014.  He succeeds Andrea Shpall following the completion of her two-year term.
Oberfeld first joined ADL's Mountain States Regional Board in 1991, and has been recognized by ADL nationally with the Daniel Ginsberg Leadership Award and locally with the Fred Silverberg Young Leadership Award. He has co-chaired many of ADL's regional committees and serves as a member of ADL's National Commission. Oberfeld served as chair-elect in 2013 prior to being named chairman of the board.
Oberfeld is a shareholder with international law firm Greenberg Traurig, where he focuses his practice on business and real estate transactions, including acquisition, development, leasing finance, and investment, as well as other areas.  He earned his law degree at the Boston University School of Law and completed his undergraduate work at the University of Colorado at Boulder.
Oberfeld's community involvement spans across industries and organizations including, but not limited to, serving as Commissioner and Past Chair of the Governor's Commission on Community Service/Serve Colorado and as a Trustee of the Rose Community Foundation and as chair of its Jewish Life Committee. He was honored to be the 2011 recipient of the Philip D. and Eleanor Winn Community Service Award from the University of Denver Bridge Project.  "The mission of the ADL is as vital today as it was at its founding in 1913," said Oberfeld.  "I am proud that I will be presiding over ADL's Regional Board as the organization embarks on its second century of fighting the defamation of the Jewish people and securing justice and fair treatment to all.  New times bring new challenges, but the mission of the ADL has stood the test of time. I am pleased to be a part of such an outstanding organization."
"Neil brings a depth of knowledge and a passion for ADL's agenda to his new role as Chair," said Scott L. Levin, ADL Mountain States Regional Director.  "He is truly committed to ADL's mission, and we are fortunate to be the beneficiary of his time, focus, and energy."
Additionally, nine community members have been elected to ADL's Regional Board of Directors.
The new members are:  Aaron Cohen, co-founder and COO of Battleground Solutions LLC, a full service minority owned political consultancy group and Executive Director of Democracy Win; Ben Figa, Deputy Legal Counsel for the Office of Governor John W. Hickenlooper; Greg Karsh, an investment banker with W. A. Nielson & Co.; Tracy McCarthy, Regional President of BNY Mellon Wealth Management; Rabbi Anat Moskowitz, spiritual leader for Congregation B'nai Torah in Westminster, CO;  Lyndsey Richard, a trusts and estates attorney in private practice; Cheri Rubin, an educator with Jefferson County Schools who directs and produces school musicals, glee clubs and talent shows; David Seserman, an attorney with Brosseau Bartlett Seserman LLC; and Greg Smith, Executive Director and CEO of the Public Employee's Retirement Association of Colorado.
"We are thrilled to welcome these new members of the Board, each of whom dedicates considerable and valued time and energy to our community." said Levin.