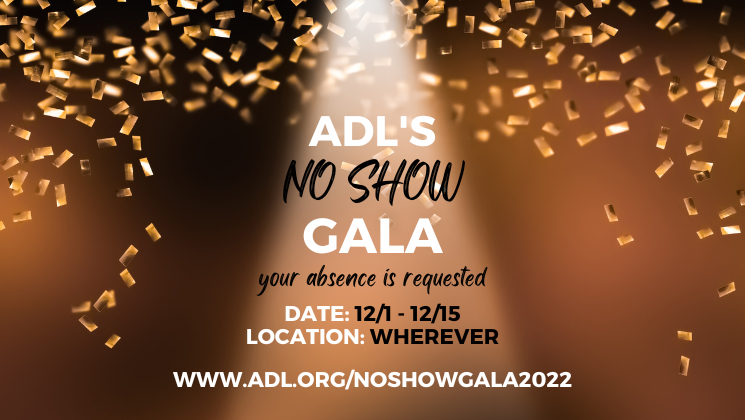 This year, we invite you to not spend money buying a ticket, purchasing a table, shopping for that perfect suit or cocktail dress, hiring a babysitter, paying for parking or tipping the valet.  Instead, make a fully tax-deductible gift to ADL of what you would have otherwise spent!
A gift to ADL this holiday season is knowing you have made an impact and a difference in the fight against antisemitism and hate. Your gift will support anti-bias and antisemitism education, hate crimes training, and assistance to those targeted by antisemitism, hate and bigotry across Colorado, New Mexico, and Wyoming.
Consider making a gift in honor or in memory of someone that has inspired you. What better way to honor your loved ones and to say Happy Holidays! Don't buy a ticket. Instead, make a gift by clicking here – deadline to participate is December 15, 2022!