In 1941, a dedicated group of community leaders – led by Col. Melvin Schlesinger and including such notables as Lou Isaacson, A.B. Hirschfeld, Max Goldberg, and Emmett Heitler – started a regional office of the Anti-Defamation League in Denver. Some say it was the first regional office ever organized outside of Chicago, where ADL was founded in 1913, and New York, where ADL is headquartered.
Throughout ADL's entire 80 years in the Mountain States Region, ADL has had the same mission, "to stop the defamation of the Jewish people and to secure justice and fair treatment to all." Since its earliest days, ADL has spoken out against those that preach hate, whether they be the early radio preachers that broadcasted virulent antisemitism on a weekly basis even as the horrors of the Holocaust were becoming known, or those that still preach hate in the dark recesses of the world wide web.
ADL's work in the region began shortly after the Ku Klux Klan had been a powerhouse in local politics. In Colorado, it controlled the statehouse and the Governor's Mansion. Today, ADL monitors and analyzes new groups of extremists, from the Proud Boys and Three Percenters to QAnon and Oath Keepers.
Throughout its existence, ADL has been a champion of civil rights. It drafted and supported laws that banned discrimination in employment and housing, advocated against restrictive property covenants that prohibited Jews and people of color from buying houses in certain neighborhoods and marched from Selma to Montgomery for voting rights. The struggle for civil rights has never ended, as ADL continues to support laws that ban discrimination, opposes laws that attempt to restrict someone because of their identity, and marches in support of voting rights.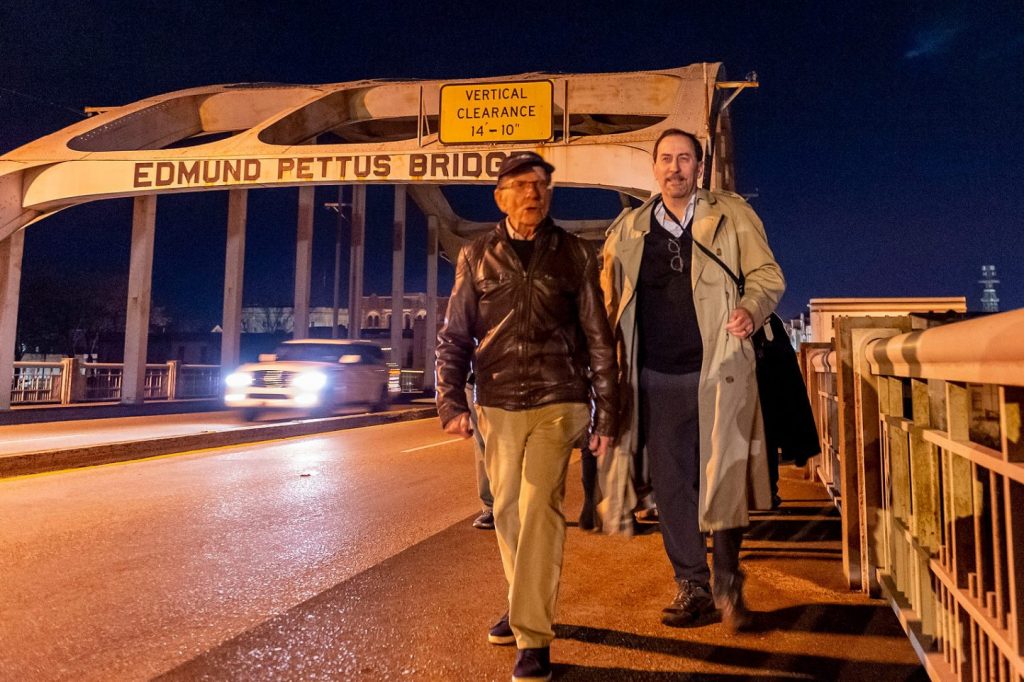 While ADL once worked to end quotas that limited the admission of Jews into the country and into colleges and universities, today, it opposes discriminatory limits on immigration and advocates for fair tuition for undocumented students.
Through it all, ADL has strongly supported the separation of church and state. Decade after decade ADL has supported a woman's right to choose, religious accommodations for those that need them, and the rights of Jews, Muslims, Sikhs, and members of other minority religions.
At the heart of ADL's work are its outstanding education programs. Nearly four decades ago, ADL launched the award-winning A World of Difference® Institute. Today, it is central to the anti-bias and anti-bullying work ADL does in over 90 schools participating in ADL's No Place For Hate® initiative in Colorado, New Mexico and Wyoming. In addition, in the Mountain States Region, ADL empowers over 1,000 Jewish students and their allies each year to counter antisemitism and virulent anti-Israel activities.
As a new generation of community leaders champions the mission of ADL in its unending fight against antisemitism and all forms of bias and hate, ADL has never been more relevant.