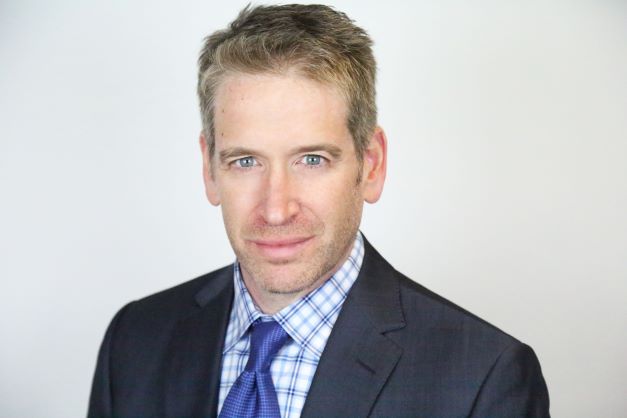 This month's Mountain States Spotlight shines on ADL Regional Board Member and National Commissioner Matt Most. Vice President for Government Relations at Ovintiv USA and Chair of the Jewish Community Relations Council, Matt's personal slogan is "why not us?"
ADL: You've been involved in ADL for a number of years. What led you to join the Regional Board? Is there something in particular about ADL's work that speaks to you?
Matt Most: First of all, former ADL Regional Board Chair and ADL National Commissioner Melinda Quiat asked me to join, and I find it a good policy to listen to Melinda. She rightly knew that I would be inspired by the professionals and volunteers who don't accept hate as a part of modern life. ADL goes after hate wherever it is found with skill and professionalism but without apology. That mission speaks to me. Our world can be better, and we can be part of that.
ADL: Who are some of the people that have served as role models for you, both in the area of social justice and generally?
Matt Most: I am inspired by so many civil rights leaders, including many we learned about on the ADL civil rights mission to the South in 2020. I am particularly inspired by those who at great risk to themselves, risked it all for people they didn't even know. One such person who had so much to lose was Gino Bartali, an Italian bicycle racing legend who was a two time winner of the Tour de France. He risked his life and his family's safety to help hundreds of Jews escape the Holocaust. I particularly love that he kept this heroism a secret, and it only came to light after he died. The grit and determination to be a champion is rightly revered, but real heroism is something else altogether. (To learn more about Gino Bartali, watch the documentary film "My Italian Secret," streaming on Peacock and Amazon Prime.)
ADL: What is your advice for people who are committed to positive change?
Matt Most: I had the good fortune to hear Marilyn Luper, daughter of Clara Luper speak about the origins of the sit-in movement to desegregate Oklahoma City lunch counters in the 1950s. Clara Luper famously said, "A little freedom is a dangerous thing." Those who have lived without freedom and then experience it will do what is necessary to be free. That means tireless work. Those of us who have known freedom must put the work in so all can enjoy their inalienable rights. There is a mountain of work to be done. We might as well get started.