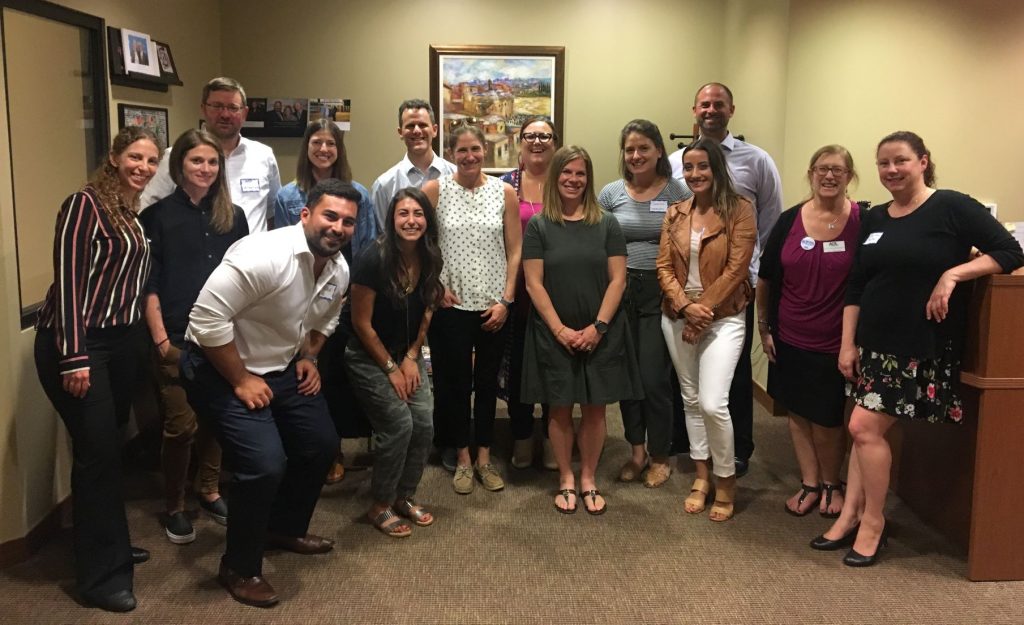 Eighteen young professionals have joined the ADL Mountain States Region's 2019-2020 Robert B. Sturm Leadership Fellows Program, part of ADL's national Glass Leadership Institute (GLI).
This year's Sturm Fellows class includes the following individuals, who were chosen through a competitive application process:
Sam Blumkin, Kelsey Brown, Keven Coe, Laurinda Frederick, Lydia Henderson Taylor, Eric Hess, Sheena Kadi, Ashley Kowal, Rikki Mor, Erin Mussman, Alyse Opatowski, Brian Rothberg, Matt Shawaker, Frederick Silber, Rachael Thompson, Emily Wasserman, Terri Winston and Joanna Wood.
The chairs of this year's Sturm Fellows Program are Amanda Shatzman and Laura Knaster, both GLI alumni and members of the ADL Mountain States Regional Board.
The Robert B. Sturm Leadership Fellows Program runs each year from September-June and provides educational and social programming about the substantive issues of ADL's work, giving participants the tools to become passionate civil rights leaders in their community. A highlight of the Program is the opportunity to attend ADL's National Leadership Summit in Washington, DC, joining participants from all over the country to learn from nationally renowned speakers and leaders. The Sturm Fellows Program is supported locally by a generous endowment from philanthropist Robert B. Sturm.