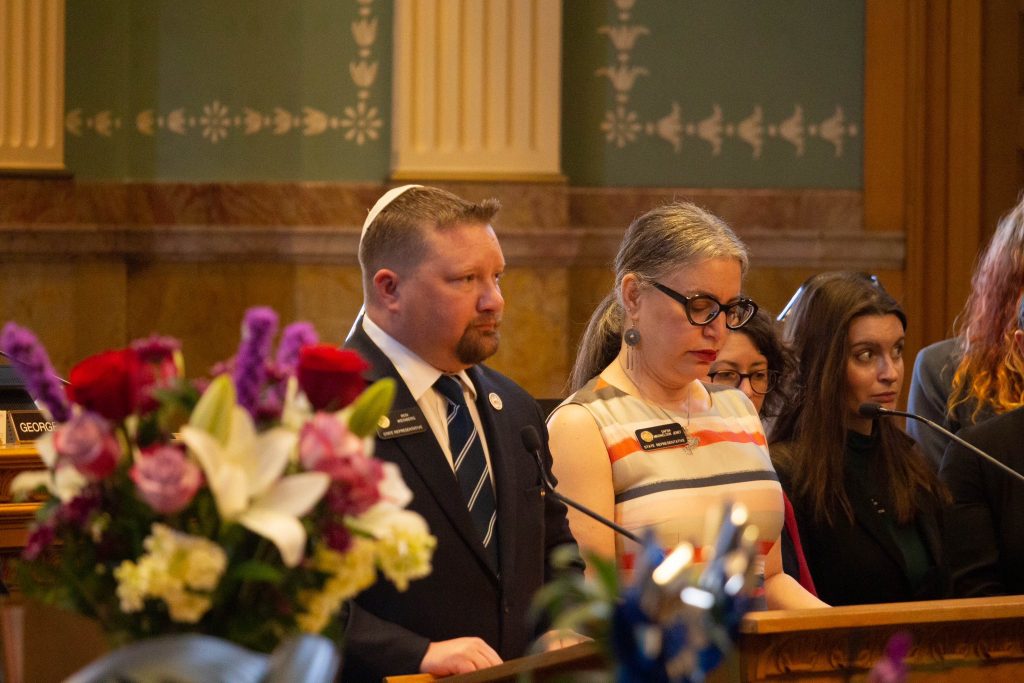 The 2023 Colorado legislative session came to an end on May 8 and the ADL Mountain States Region celebrated the passage of several priority bills that enhanced the safety and security of Coloradans and promoted equal rights for all.
Some of the bills the ADL Mountain States Region supported this legislative session included:
Senate Bill 23-170 – Extreme Risk Protection Order Petitions
The bill expanded the list of who can petition for an extreme risk protection order to include licensed medical care providers, licensed mental health-care providers, licensed educators, and district attorneys. The legislation, often referred to as a Red Flag Law, is an important tool to help prevent targeted violence.
Senate Bill 23-249 – False Reporting of Emergency
The bill updated Colorado's criminal statutes to add the false reporting of a mass shooting or active shooter in a public or private place as a crime. False reports of shootings, bomb threats and other threats have impacted religious institutions, schools, libraries, hospitals and other institutions.
Senate Bill 23-105 – Ensure Equal Pay for Equal Work
The bill updated Colorado's law to prevent wage inequity. ADL has been a long-time supporter of equal pay for equal work as an important civil rights issue.
House Bill 23-1271 – Lunar New Year Observed Holiday
The bill establishes Lunar New Year as an observed holiday in Colorado. Although not a legal holiday or paid holiday, the bill sends a strong message to Colorado's Asian American community that they belong and matter.
In addition to supporting these and other bills, ADL leaders attended a moving presentation of a Holocaust remembrance resolution on April 18 in the Colorado House of Representatives. The bi-partisan resolution was sponsored by Colorado State Representatives Dafna Michaelson Jenet and Ron Weinberg, as well as Colorado State Senators Bob Gardner and Joann Ginal.