Save the Date for ADL's 39th Annual Governor's Holocaust Remembrance Program Featuring Holocaust Survivor and Hidden Child Renée Fink
April 23 @ 6:00 pm

-

7:30 pm

Free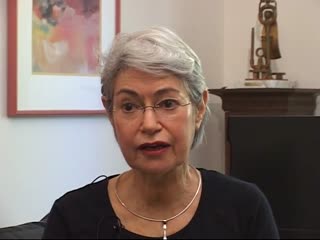 For the 39th year, ADL's Mountain States Region will host its Governor's Holocaust Remembrance Program, one of the largest such events in the United States. The program allows Coloradans of all faiths to come together to honor Holocaust survivors, remember those who perished, educate the community about this horrible crime against humanity and translate those lessons into contemporary action. The event will take place at Temple Emanuel in Denver from 6-7:30 p.m. on Thursday, April 23, 2020.
Free tickets: https://support.adl.org/GHRP2020. Information: 303-830-2425. 
This year's event will feature Holocaust Survivor Renée Fink. Born in the Netherlands, Renée Fink was forced to go into hiding at the age of four. Provided with a safe haven by religious Catholics with eight children of their own, Renée was sheltered in the family's home in the Dutch countryside until after the war ended, when she was eight. Renée's parents were tragically betrayed and murdered, but her grandmother survived the war. Reunited, the two arrived in the U.S. in 1948. Sadly, Renée and her grandmother were unable to stay together. In reflecting on her experience, Renée stresses the resistance, goodness and courage of people living in those times and why those traits remain so important today. Renée has spoken nationally and internationally to students, educators, community groups, federal employees and more. She has been interviewed extensively on television and radio (most recently, on NPR's "The State of Things" in June 2019). Renée is a member of the Holocaust Speakers Bureau at the Center for Holocaust, Genocide and Human Rights Education of North Carolina and lives in Chapel Hill.
The program includes a memorial ceremony and has traditionally featured a special Message to Colorado from the Governor. Winners of ADL's "A Tribute to Moral Courage" student essay contest will also be recognized.
ADL is grateful to Mountain States Regional Board Members Susan Brody, Sheryl Feiler, Jordy Linkow and Susie Moss for chairing the program.
ADL thanks the following generous event sponsors (as of 2/27/20):
The M. B. Glassman Foundation
The Curtiss-Lusher Family
The Feiner Family Foundation and Michael and Debbie Feiner