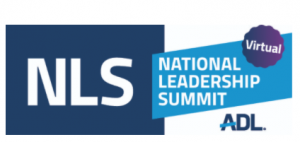 "The only way we will build a brighter future, is by coming together.  That starts with treating one another with respect and seeing each other as Americans"– Rep. Young Kim (R – CA)
Representative Young Kim was just one of the inspiring speakers at ADL's Virtual National Leadership Summit on May 2, 2021.  Other speakers included ADL National Director and CEO Jonathan Greenblatt, Attorney General Merrick Garland, Homeland Security Secretary Alejandro Mayorkas and Second Gentleman Doug Emhoff. Israeli President Reuven Rivlin received ADL's Distinguished Leadership Award.
ADL's National Leadership Summit is an annual event that brings together ADL's national volunteer leaders, young leaders, and members of the community.  You are invited to watch the highlight reel here. You may watch any of the program panels and speakers here on ADL's YouTube Channel.