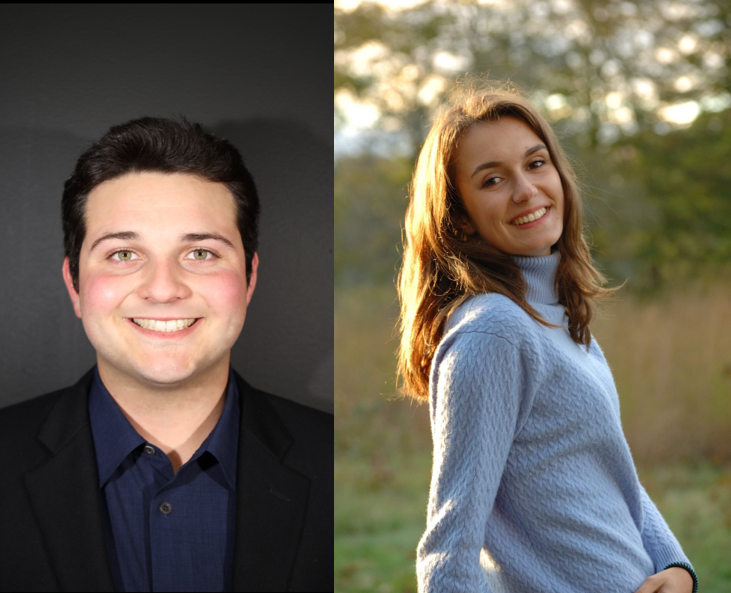 The ADL Mountain States Region is delighted to welcome two interns to the team this summer: Hali Moran and Ben Price, both rising seniors at the University of Denver. Read more about Ben and Hali below. 
Hali Moran is beyond grateful to be starting her career in human rights at the ADL Mountain States Regional Office as an intern. Originally from Concord, MA – a small historic town in northeast Massachusetts – she spent most of her adolescence traveling all over New England and the rest of world. She's lived in Italy, and will be studying in South Korea next semester.
Hali moved to Denver, Colorado in 2019 to pursue her BA in Sociology with minors in Chemistry, Business Ethics, and Socio-Legal Studies. When she's not studying or adding yet another minor to her degree, Hali can be found on the ski slopes, frisbee field, or at the Capitol protesting. She is a part of the University of Denver's D1 Club Frisbee team and president of DU Whiteboard, a hockey fan club, as well as the collegiate director of the organization's nonprofit arm.
After graduating next year, Hali hopes to pursue a career in civil rights advocacy before attending law school. She looks forward to her career and intends on using her education to give back to her community and country. Hali believes that in order to battle inequality and defamation of oppressed peoples, we first must understand the root of inequality and how it grows over time.
Benjamin Price is excited to be serving as an intern with ADL Mountain States Region this summer. He was born in Santa Rosa, California and grew up in Carlsbad, California. Ben moved to Colorado to attend the University of Denver where he majors in Political Science and minors in Economics. Ben is on track to graduate in the autumn of 2023.
Ben's passion in life is fighting for and protecting civil rights, especially regarding race, gender, sexual orientation, religion, and ability. He is particularly captivated by learning about how the polarizing political climate is impacting racial injustice, as well as the economic effect various policies have on our society. Ben is keenly interested in the legislative work that ADL does and is excited to contribute this summer.
Ben hopes to continue his education by enrolling in a master's degree program following his graduation. He would like to use his education to stay involved with ADL where he can combat injustices of all kinds. When he's not studying for classes, Ben enjoys playing with his dog, Nala, catching up on new movies, or reading a sports biography.