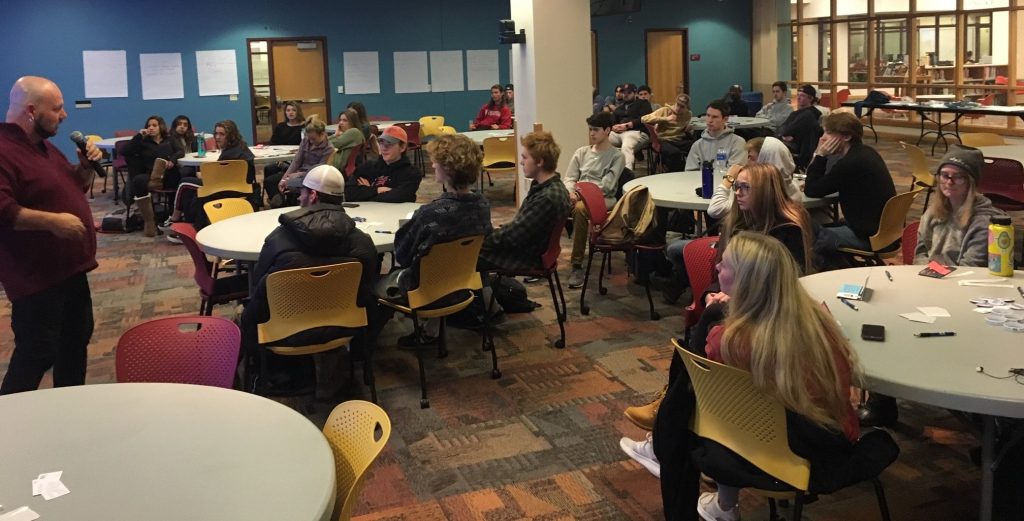 During the past several months, well over 500 high school and college students have participated in ADL's Words to Action program throughout the Mountain States Region, including Colorado, New Mexico and Wyoming. The program equips students with constructive and effective responses to stand up to anti-Semitism and anti-Israel bias in high schools, on college campuses, at summer camps and more.
Thanks to a generous grant from Rose Community Foundation, ADL will be able to add to the number of Words to Action trainings provided to students across the region, conduct a longitudinal study to measure the program's impact on students as they transition from high school to college, and create an internship program for a select group of teen advocates.
Programs are specifically tailored for each group. A recent campus-wide program at the University of Denver, for example, drew participants from seven sororities and fraternities who learned skills to respond to anti-Semitism and bias of all kinds using materials from both Words to Action and ADL's Campus Ally program.
Words to Action is also supported by grants from the Norton Bain Family Foundation, the Zeff Kesher Foundation and other donors. To learn more about the program or to schedule a training, please contact ADL Senior Associate Director Sue Parker Gerson at 303-830-7177.