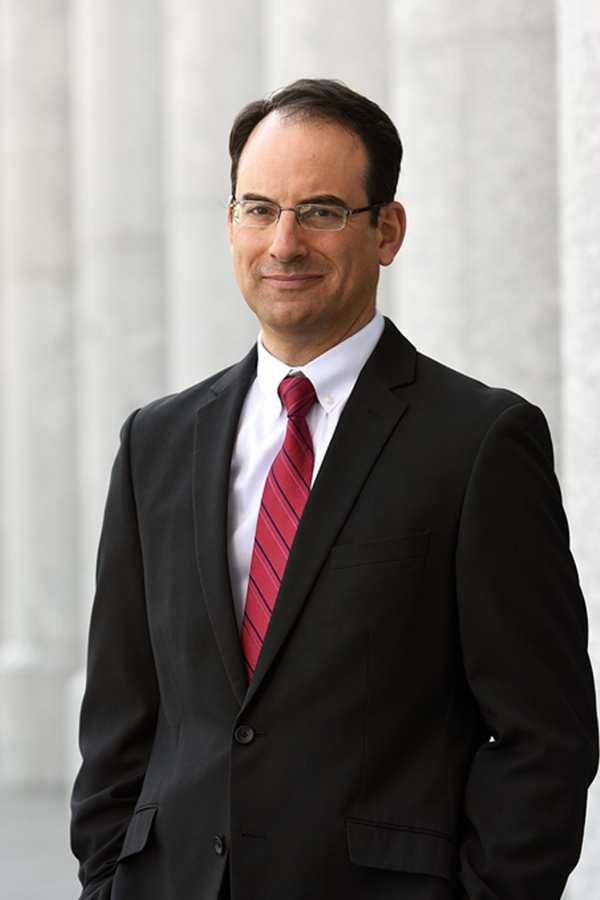 Colorado Attorney General Phil Weiser was the keynote speaker on July 27 for a virtual meeting celebrating the work of the 2020 ADL Summer Associate Research Program participants.  The group engaged in a discussion about several pertinent topics of the day including information security related to COVID-19 contact tracing, mask mandates, international protests against police brutality, legal response to the terrible death of Aurora, CO resident Elijah McClain and healing American trust in our government and justice system. The summer associates kicked off the session by introducing their pro bono research on a variety of subjects such as Zoombombing, absentee balloting and swatting/doxing.
AG Weiser emphasized the topic of mask mandates, stating that these laws are public health orders for the protection of the larger community. The laws are intended to support a collective empathetic choice to protect the vulnerable regardless of whether or not an individual believes they are at risk.  Weiser also discussed the complexities and concerns of federal officers being deployed to cease protests in cities such as Portland against the orders and wishes of state and local governments, bringing to mind the Posse Comitatus Act of 1878.
The topic of protests led to a meaningful discussion on the First Amendment right to assemble. Weiser posited the need for everyone to take part in self-governance, not only through protesting but also through voting and engagement with elected representatives, encouraging the participants to "be constructive, not destructive." The group explored differences between rioting and meaningful protests alongside assertations that social progress "is not easy, but it is worth it." Weiser emphasized the importance of pro bono legal work, asserting that those privileged with legal education are in a rewarding and meaningful position to help others.
Weiser shared his personal view that despite public concerns over the health of Supreme Court Justice Ruth Bader Ginsburg, for whom he once clerked and before whom he has appeared, that she is a "tough cookie" and an extraordinary person who should by no means be counted out.
The ADL Mountain States Region offers its sincere thanks to all of the participating firms in this year's Summer Associate Research Program: Ballard Spahr, Bryan Cave Leighton Paisner LLP, Davis Graham & Stubbs, Faegre Drinker Biddle & Reath LLP, Ireland Stapleton Pryor & Pascoe PC and Otten Johnson Robinson Neff + Ragonetti PC. Participants will be finishing their research in the upcoming months and their memos will be entered into a writing competition. The winners of that competition will be honored at ADL's annual Civil Rights Award Ceremony to be held in 2021. ADL is grateful to Mountain States Regional board members Erin Nave and Dan McKenzie who served as co-chairs for this summer's program, and to ADL Regional Board Chair Elisa Moran and Regional Director Scott Levin for their participation in the program.