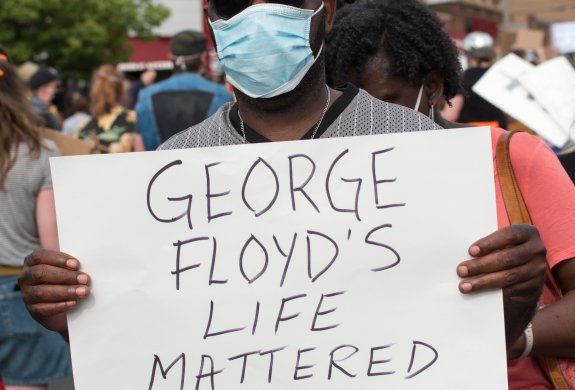 For over 100 years, it has been the mission of ADL to not only stop antisemitism, but also to secure justice and fair treatment to all people. This foundational obligation is found in Deuteronomy, which provides, "Justice, justice shall you pursue." Following the brutal murder of George Floyd, our pursuit of justice requires us to raise our voice and be counted amongst those standing in solidarity with the African American community in pursuit of justice for Mr. Floyd and in pursuit of destroying the systems of engrained oppression that ended his life: racism and white supremacy.
In the words of Elie Wiesel, "We must always take sides.  Neutrality helps the oppressor, never the victim. Silence encourages the tormentor, never the tormented." To that end, we call upon the Hennepin County District Attorney's office to immediately bring all of the former police officers involved in the killing of Mr. Floyd to justice, not just the officer who put his knee on Mr. Floyd's neck for nearly nine minutes.
We have seen the raw emotions of protesters spill into the streets and cities of America, including in our region. They know that what happened to Mr. Floyd is far from an isolated case. And while we abhor violence and the provocateurs that have hijacked peaceful daytime protests and turned them into violent nightmares, we must acknowledge the very real pain of those that have been denied justice for so long. In their name, justice, justice shall we pursue.
Thank You,
Scott Levin
ADL Mountain States Regional Director