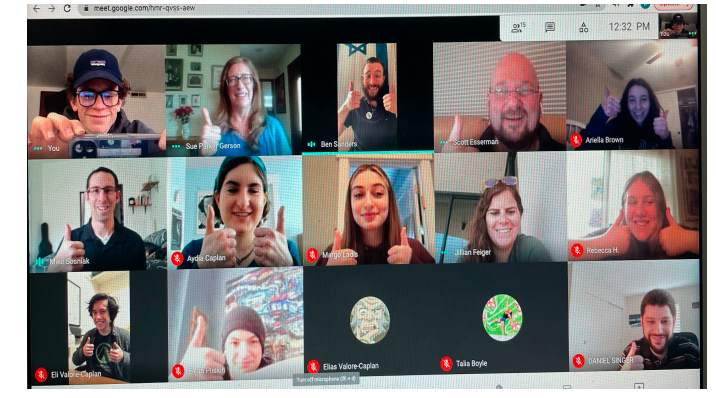 With antisemitism and anti-Israel bias continuing to be recorded at their highest levels in decades, ADL is responding by equipping students with constructive and effective tools to stand up to these challenges in high schools, on college campuses, and more with its signature Words to Action program. Thanks to generous grants from Rose Community Foundation and 100+ Jews Who Care, ADL trained over 400 students through 20 online trainings in Colorado, New Mexico and Wyoming during the Spring 2021 semester. Locations included synagogues, Jewish Student Connection clubs in area high schools, Jewish day schools and college organizations including two university Hillels and a sorority (with nearly 100 women in attendance).
Sadly, these skills are sorely needed by students in our own community. Following a recent series of programs at an area Jewish day school, members of the school community – including students, faculty and parents on their way to attend a bar mitzvah – were harassed by individuals spouting antisemitic language.  Following the incident, one of the teachers reported to ADL that a student told him that when confronted, she thought about the strategies shared in the Words to Action program and decided to ignore the aggressors. She knew she couldn't change their minds, so she didn't waste her energy engaging. She also knew it was important to report the incident to ADL. "I'm pleased that the students were listening enough to think back to their ADL training, had the presence of mind to evaluate what was happening, and feel empowered to make their own decisions about how to respond," the teacher shared.
To learn more, to schedule a training or to offer financial support for the program, please visit https://mountainstates.adl.org/words-to-action/.